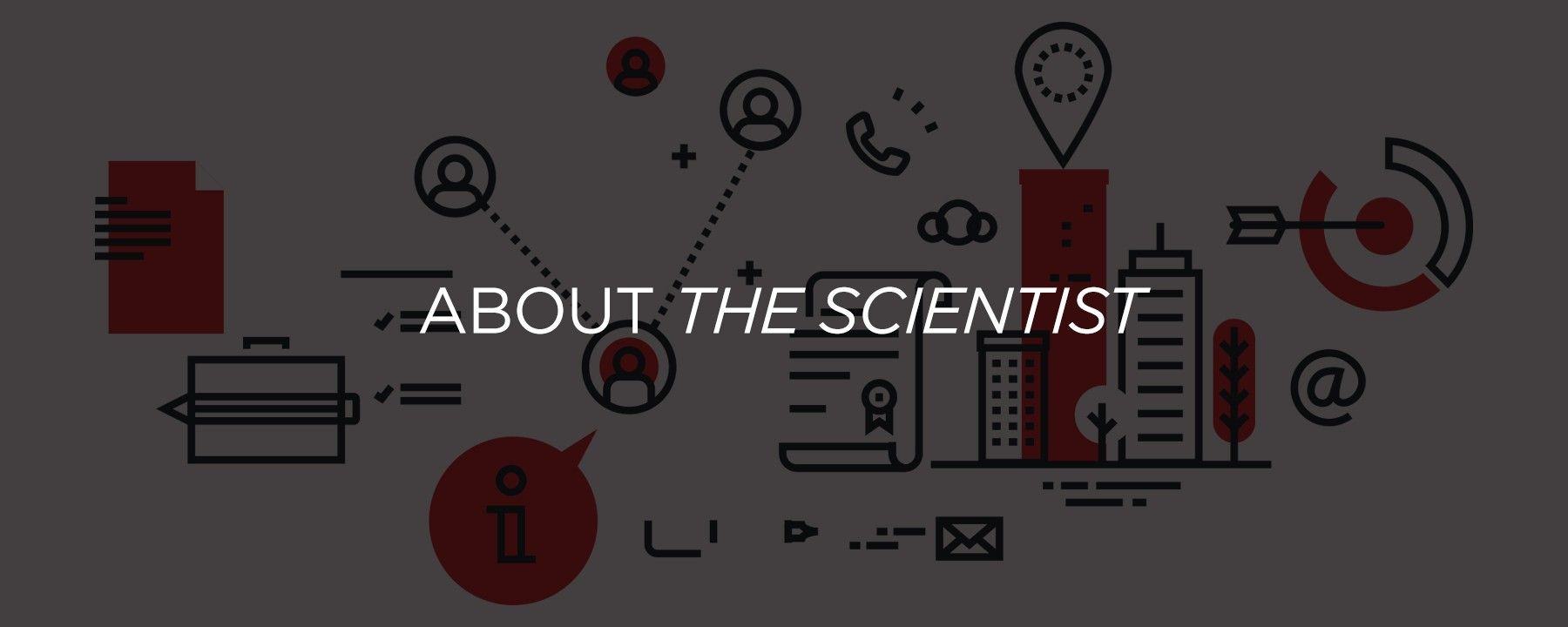 The Scientist is the magazine for life science professionals—a publication dedicated to covering a wide range of topics central to the study of cell and molecular biology, genetics, and other life-science fields. Through innovative print articles, online stories, and multimedia features, the magazine explores the latest scientific discoveries, trends in research, innovative techniques, new technology, business, and careers. It is read by leading researchers in industry and academia who value penetrating analyses and broad perspectives on life-science topics both within and beyond their areas of expertise. Written by prominent scientists and professional journalists, articles in The Scientist are concise, accurate, accessible, and entertaining. We invite you to peruse our editorial policies concerning commenting, corrections, fact checking, ethics, and ownership.




Publisher:
Rob D'Angelo
VP, Group Publishing Director
908.914.1864 • rdangelo@the-scientist.com
---
Sales Director:
Ashley Haire
705.528.6888 x228 • Cell: 705.241.6056 • ashleyh@the-scientist.com
---
Account Executives:
Anita Bell
-
Mid-West U.S., Southeast U.S.
705.528.6888 x 222 • Cell: 705.427.6276 • abell@the-scientist.com
Karen Evans -
Western U.S., Western Canada, ROW
650.201.2501 • kevans@the-scientist.com
Jesse Silverman
1.416.357.1214 • jsilverman@the-scientist.com


Sales Operations:
Amanda Purvis -
Team Lead, Sales Operations
705.528.6888 x230 • apurvis@the-scientist.com
Mikaela Swietlinska - Coordinator, Sales Operations
705.716.9668 • mswietlinska@the-scientist.com


Rob D'Angelo, VP, Group Publishing Director | Contact
As the VP, Group Publishing Director, Rob brings more than 25 years of experience managing successful B2B media organizations within the pharma and life science industries. He has served as sales director at BioTechniques, president of the BioScience Group at Informa Business Information, and publisher at Advanstar Communications and Thomson/Medical Economics.
Kristie Nybo, PhD, Group Content Director | Contact
Kristie joined The Scientist in 2019, bringing 15 years of experience in scientific publishing to the role. Prior to that, she directed the news content, newsletters, and front matter material, wrote numerous features and stories, and managed peer review for the molecular biology methods journal BioTechniques for more than a decade. She has also served in public relations, communications, medical writing, and editorial roles. Kristie earned her PhD at the University of California, Los Angeles (UCLA) and conducted research at UCLA and at the National Institute of Environmental Health Sciences (NIEHS) on brain development and signal transduction in genetically-modified mouse models.
---
Christie Wilcox, PhD, Senior Editor, Newsletters | Contact
Christie was a well-established science blogger and writer when she was awarded a PhD in Cell and Molecular Biology from the University of Hawaii in 2014. A short two years later, she published her debut book Venomous: How Earth's Deadliest Creatures Mastered Biochemistry, which received widespread acclaim, and after that, she fully left academia behind and established herself as a science writer and editor. She joined The Scientist in 2021 as newsletter editor, becoming senior editor in 2023. She now assigns, edits, and sometimes reports breaking news, opinion articles, and in-depth features for the website.
---
Dan Robitzski, Assistant Editor | Contact
Dan joined the team at The Scientist in 2021. Ironically, Dan's undergraduate degree and brief career in neuroscience inspired him to write about research rather than conduct it, culminating in him earning a master's degree in science journalism from New York University in 2017. Dan's work has appeared in CRISPR Medicine News, Undark, Popular Science, IEEE Spectrum, and elsewhere, and he spent several years as a senior reporter at Futurism.
---
Lisa Winter, Social Media Editor | Contact
Lisa joined The Scientist in 2017. As social media editor, some of her duties include creating content, managing interactions, and developing strategies for the brand's social media presence. She also reports articles for the website and magazine. Lisa holds a degree in Biological Sciences with a concentration in genetics, cell, and developmental biology from Arizona State University and has worked in science communication since 2012.
---
---
---
---
---
---
---
---
---
---
---
---
---
---