Article Extras
TOP LEFT: Pioneer Hi-Bred International, Johnston, Iowa.
TOP RIGHT: Novo Nordisk, Maaloev, Denmark.
BOTTOM: Abbott Laboratories, Abbott Park, Illinois
For the third year in a row, The Scientist has asked industry scientists to tell us what makes their company a great – or not so great – place to work. We took the factors scientists rated as the most important in terms of job satisfaction, and combined them with the scientists' ratings of their own workplaces. The result? The Best Places to Work in Industry, 2005.
Our survey found that scientists working in industry are much like their colleagues in academia: They need to be personally satisfied with the work they do every day, be it at the bench or behind a desk. "You feel that the work you do...
SURVEY METHODOLOGY
We posted a Web-based survey and invited industry-based readers of The Scientist in print and on the Web to respond. From more than 30,000 invitations, we received 1,560 useable responses from scientists in industry in the United States, Canada, and Western Europe. We asked respondents to assess their work environments and experiences by indicating their level of agreement with 43 positive statements. In addition we asked respondents to rank the importance of each statement.
Genentech: Riding a Wave of Good News
Genentech is enjoying a wave of good news lately about its lineup of drugs, including Herceptin, Avastin, and Tarceva. Herceptin seems to help prevent recurrences in some breast cancer patients; Avastin can help patients with non-small-cell lung cancer who are at low risk of bleeding; and Tarceva can extend the lives of patients with pancreatic cancer when combined with another drug.
What's more, Genentech topped the list of our Best Places to Work in Industry. All this good news can leave employees feeling pretty pleased with themselves and their company.
"I think our success with Tarceva, if you compare it with say, Iressa, shows how well Genentech does at every step of the way, from research ... [to] how we run trials, how we pick the patients, how we analyze the data. We've been able to succeed in increasing survival in patients, where another drug that's similar has had a more difficult time," says Ellen Filvaroff, senior scientist at Genentech. "I'm really proud of that."
Filvaroff says Genentech is "distinctly different from most other companies, in many ways, in that we publish, we go to meetings and talk about it, that we have an academic environment, we have sabbaticals." CEO Art Levinson is "a real person who has values that are close to mine," she says. "I think it's important to work at a place where the value system is one that you believe in."
Consultant Cynthia Robbins-Roth, who worked for Genentech at the begining of her career, says she learned some valuable lessons when working for the biotech in the 1980s. "The big lesson I learned from Genentech was you can have the best science in the world, but if you don't get the people stuff right, it's essentially equivalent to having no technology."
- Theresa Tamkins
Companies were segregated into large (more than 5,000 employees) and small (fewer than 5,000 employees). Large companies with 10 or more responses and small companies with four or more responses were ranked. In order to calculate the overall rankings of institutions, we first weighted each factor based on the average importance score. The overall rankings were based on the average score per institution on all factors, weighted as described. Detailed information on the survey methodology is available here. Although our sample of scientists in industry was large, it was self-selected, and we have made no attempt to standardize the results or to do detailed statistical analysis.
Interested in reading more?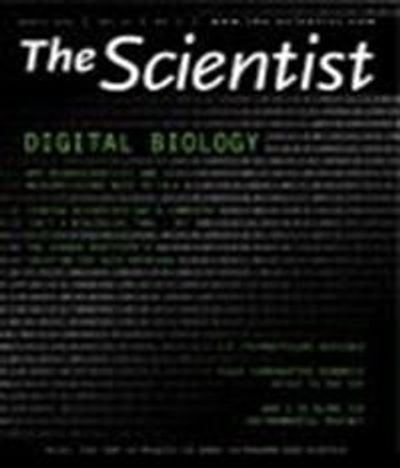 Become a Member of
Receive full access to digital editions of The Scientist, as well as TS Digest, feature stories, more than 35 years of archives, and much more!