Canada has been putting the pieces of the puzzle together in recent years, and a pretty picture is emerging for scientists. A new focus on innovative programs and increased funding for scientists suggests that it's no fluke that for the first time, five Canadian universities are in the top 10 of The Scientist's 2004 survey of the Best Places to Work in Academia.
Since the late 1990s, the research environment in Canada has witnessed "a virtual revolution," says Bruce McManus, a professor of pathology at the Uni versity of British Columbia in Vancouver.
"The federal government alone has injected somewhere in the range of $13–15 billion new dollars into a combination of personnel awards," says McManus, who is also head of the Institute of Circulatory and Respiratory Health, one of 13 institutes at the Canadian Institutes of Health Research. The Canada Foundation for Innovation also poured $10–11 billion of new...
Report Card
Rank
Institution
Type
No. of Full-Time Life Science Researchers
Total Government Funding (in millions US$)
Papers Published in the Life Sciences**
Citations per Paper**
---
1
University of Toronto, Canada
Academic
7,946
$134.8††
11,629
18.58
2
University of Alberta, Canada
Academic
1,062
$52.9††
6,662
16.19
3
University of Dundee, Scotland
Academic
1,412*
$98.5
2,560
25.78
4
Dalhousie University, Canada
Academic
869
$48.3
2,041
13.65
5
National Institute for Agricultural Research, France
Government
5,442
$574.9
10,944
12.14
6
Hebrew University of Jerusalem, Israel
Academic
2,800
$60.0
6,377
15.63
7
McMaster University, Canada
Academic
1,309
$59.2
3,102
16.93
8
Ghent University, Belgium
Academic
2,737†
$100.3††
NA
NA
9
The University of British Columbia, Canada
Academic
921†
$303.2
8,219
17.09
10
University of Liverpool, UK
Academic
405
$100.3
3,070
11.68
*Includes medical school **Source: ISI Essential Science Indicators †Includes faculty only ††For the life sciences only
Interested in reading more?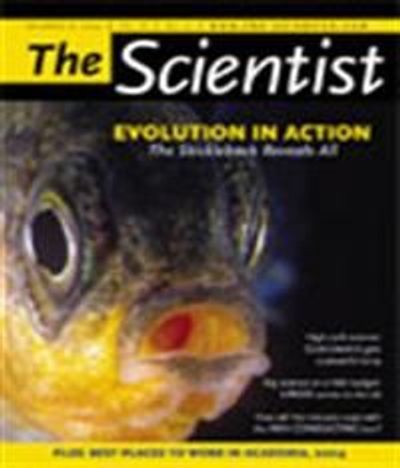 Become a Member of
Receive full access to digital editions of The Scientist, as well as TS Digest, feature stories, more than 35 years of archives, and much more!