The US institutions that made the top 10 list in The Scientist's 2004 Best Places to Work in Academia survey represent an interesting mix of small and large academic and private research centers from across the country. The characteristics that make them great places to work, however, are surprisingly similar.
Many respondents from these campuses noted support for interdisciplinary research as one of their institution's strengths. Top-ranked California Institute of Technology in Pasadena, with only 500 postdocs and 280 faculty members, promotes such collaboration. "Caltech's small size and cooperative and supportive atmosphere make interactions with colleagues easy and profitable," says William F. Tivol, manager of the cryo-electron microscopy facility. "Many places talk about interdisciplinary research, but Caltech makes it a reality. The extraordinarily high quality of the faculty and students leads to a vibrant exchange of ideas and very creative research projects," says Tivol.
Michael Hortsch, cell and developmental biologist...
Article Extras
Relatesd Articles
Best Places to Work | The Best Places to Work in Academia, 2004
Best Places to Work | Oh, Canada!
Best Places to Work | What's Important to the Academic Scientist?
Report Card
Rank
Institution
Type
No. of Full-Time Life Science Researchers*
Total Government Funding (in millions US$)
Papers Published in the Life Sciences**
Citations per Paper**
---
1
California Institute of Technology
Academic
431
$209.5
2,358
36.98
2
Purdue University, IN
Academic
1,380
$151.8
4,833
14.73
3
Fred Hutchinson Cancer Research Center, WA
Private
561
$207.5
1,804
36.16
4
University of Nebraska – Lincoln
Academic
791
$37.7
4,225
12.24
5
Cornell University, NY
Academic
2,100
$361.3
13,063
21.25
6
University of Delaware
Academic
475
$60.0
1,017
10.99
7
University of Michigan
Academic
2,830
$750.0
10,207
21.89
8
Fox Chase Cancer Center, PA
Private
277
$57.1
734
34.12
9
Wadsworth Center, NY
Government
335
$34.0
NA
NA
10
Indiana University
Academic
1,650
$213.4
5,390
17.72
*Includes faculty, postdocs, and graduate students **Source: ISI Essential Science Indicators
Interested in reading more?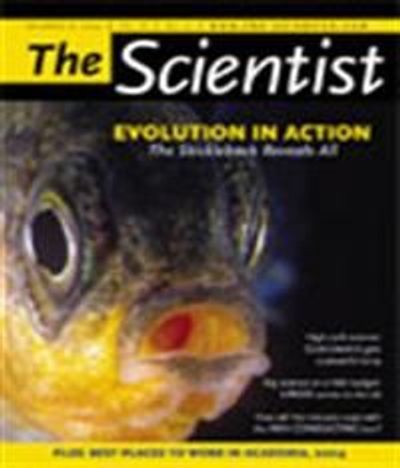 Become a Member of
Receive full access to digital editions of The Scientist, as well as TS Digest, feature stories, more than 35 years of archives, and much more!