There are more work-related factors that unite scientists than divide them, according to The Scientist's 2004 survey on the Best Places to Work in Academia. Across the world, scientists are surprisingly uniform in their needs. Adequate laboratory and research facilities for themselves and their coworkers topped the list in just about every country. A desire for good working relationships with peers also holds a high place in the ranking.
Institutions that ranked favorably in this year's survey scored high points in those areas, including the University of Dundee in Scotland, which ranked third in the non-US category. "On the whole, the University of Dundee and particularly the Wellcome Trust Biocenter is a great place to work," says Inke Nathke, a lecturer and Cancer Research UK senior research fellow at the university. "The infrastructure is extremely good, and communication between researchers at all levels is good."
Scientists also agree on what...
METHODOLOGY
This is the fourth annual survey conducted by The Scientist to determine how academic researchers feel about their universities and organizations. More than 35,000 scientists were invited to participate in this Web-based questionnaire, and we received 1,456 use-able responses from the United States, Canada, and Europe. We asked respondents to assess their working conditions and environments by indicating their level of agreement with 39 positive statements in eight different areas, as well as indicating which factors were most important to them.
We ranked 91 institutions, 66 from the United States and 25 from Canada and Europe. Each factor was weighted according to the number of respondents who considered it important. The overall rankings are based on an average score per institution from all respondents on all factors weighted according to their regional importance. Several factors that ranked as important in the United States are valued less outside the country and vice versa, so we used different factor weightings to rank US and non-US institutions.
Detailed information on the survey is available at http://www.the-scientist.com. Our sample was self-selected, and we made no attempt to standardize the results or to conduct detailed statistical analysis.
Article Extras
Related Articles
Best Places to Work | Scientists Select the Best Places in the US
Best Places to Work | Oh, Canada!
Best Places to Work | What's Important to the Academic Scientist?
Interested in reading more?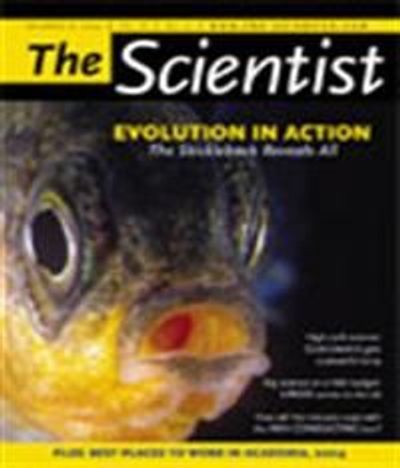 Become a Member of
Receive full access to digital editions of The Scientist, as well as TS Digest, feature stories, more than 35 years of archives, and much more!