Top Factors by US & Non-US Researchers
My institution provides adequate laboratory and research facilities for me and my coworkers
I maintain good working relationships with my peers
My institution provides an adequate research funding package for new faculty members
My institution has the resources to supply basic research infrastructure needs not covered by grants
My institution fosters collaboration among faculty
Top Factors by US Researchers Only
My institution provides adequate health coverage for me and my family
The tenure review process has been applied fairly to different faculty members
The tenure system at my institution is clearly laid out for the faculty
The criteria laid out are/were applied throughout the tenure process
I believe the pay at my institution is fair and competitive
Top Factors by Non-US Researchers Only
My peers are among the best scientists in the nation
My institution provides adequate core facilities
My institution has effective...
Life scientists agree on many of the key ingredients for a great workplace, according to this year's Best Places to Work in Academia survey, but opinions on other aspects of the job that are important vary from country to country.
Researchers in the United States rated their institution's tenure policy as being very important, while those in Europe and Scandinavia focused more on issues related to their institution's infrastructure. Life scientists in all countries except the United States and Portugal considered their institution's ability to provide adequate laboratory and research facilities to be the most important factor; US researchers ranked it second, and the Portuguese, fifth.
Other categories that were important in the United States, however, did not carry as much weight in other countries. Health coverage, which US respondents rated as their most important factor, placed 13th overall among other countries and was among the five least important factors in countries like Denmark and Switzerland, which have state subsidized health care systems.
The tenure process, which US researchers consider very important – three of their top 10 factors related to it – doesn't have as much impact in other countries. In France, Belgium, and Norway tenure-related factors didn't crack the top 10 in importance.
"Is our tenure system clearly laid out? The answer is yes, but this is because there isn't one!" says a researcher from the University of Birmingham, UK.
Likewise, factors considered relatively unimportant to US researchers received more attention elsewhere. Scientists in the United States do not consider a well-maintained library very significant, ranking it 15th, but researchers in Finland, Italy, and the Netherlands, rated it among their top five most important factors.
"Our outstanding libraries are a tremendous resource for researchers," says Howard Mount, principal investigator at the Center for Research in Neurodegenerative Diseases and assistant professor of medicine at the University of Toronto. "The university library system is one of the finest in the world, ranked 4th in North America by the Association of Research Libraries."
Overall, respondents considered benefits such as tuition assistance, social events, sports facilities and a transparent payment system relatively unimportant; these were the least important factors to scientists regardless of location.
Scientists expressed concern about several factors that our survey didn't measure. "I remain fearful, as do many of my colleagues, that the 'business model' will overtake academic freedom to pursue creative scientific endeavors, even when sometimes it has no obvious purpose or profit," says Mary Farach-Carson of the University of Delaware, in Newark.
Some researchers noted that our survey did not include questions related to profit sharing and outside consulting – issues that they felt contribute greatly to workplace satisfaction. "There are now wide discrepancies between places in how they deal with the commercialization of academia, and with outside consulting companies," says Margit Burmeister, of the University of Michigan in Ann Arbor. "For many scientists, how much people get for patents and how much the university helps in establishing start-up companies affects how they feel about their institution."
The standard of living in a certain area was also a key factor in the "happy-with-the-job" equation. "We are located in the most beautiful setting in France, at a stone's throw from picturesque Provence," says Christophe Marcelle, a professor at the University of the Mediterranean in Marseilles. "That's important."
- Maria W. Anderson
Article Extras
Relatesd Articles
Best Places to Work | The Best Places to Work in Academia, 2004
Best Places to Work | Scientists Select the Best Places in the US
Best Places to Work | Oh, Canada!
Interested in reading more?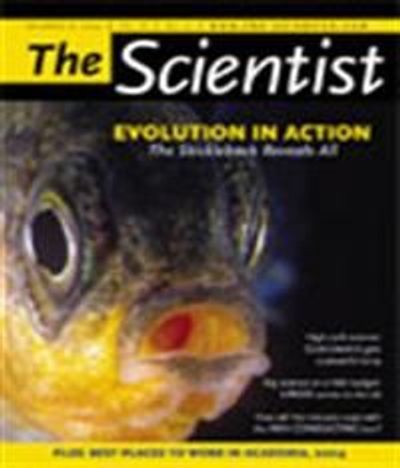 Become a Member of
Receive full access to digital editions of The Scientist, as well as TS Digest, feature stories, more than 35 years of archives, and much more!