BIOTECH SUPPORT: The Helix Center Biotech Incubator in St. Louis, launched in July 2012, is currently home to more than a dozen young biotech companies.ST. LOUIS ECONOMIC DEVELOPMENT PARTNERSHIPOn the second floor of a low-slung office building west of downtown Chicago, piles of boxes await unpacking as the final touches, such as the meeting room's interactive SMART Board conferencing screen, are installed. In laboratories down the hall, fume hoods have been hung, benches wiped clean, and the autoclave put in place, ready for the building's first tenants to begin their research. EnterpriseWorks Chicago is the newest of the University of Illinois's business incubators, which offer cheap rent to entrepreneurs in the early stages of commercialization. At the new facility, enterprising life scientists can rent a desk in a shared office for $100 a month, and an additional $600 secures a spot in the wet lab. All members...
EnterpriseWorks Chicago is one of a number of biotech incubators popping up across the country. According to the National Business Incubation Association (NBIA), the number of business incubators has grown by two orders of magnitude in the past three decades, with 1,250 US incubators supporting up-and-coming businesses in 2012, compared with only a dozen such facilities in 1980. More than a third of US incubators cater to technology firms, according to NBIA, and life-science incubators are popping up not just in established biotech clusters, such as Boston and San Diego, but also in emerging communities like Albuquerque and New Orleans. (See map below, and also "Biotech on the Bayou," The Scientist, October 2010.)
Mark Long, the president of biotech consultancy Long Performance Advisors, characterizes the current incubator trend as less of a "boom or bubble" and more of a "gold rush." "I think a lot of people [in economic development] see biotech as the pot of gold at the end of the rainbow, and they see it as their salvation," he says.
The Helix Center Biotech Incubator in St. Louis, for instance, launched in July 2012 in part to help local industry scientists start their own companies following layoffs at Pfizer and Monsanto, says Beth Noonan, the vice president of innovation and entrepreneurship at the St. Louis Economic Development Partnership. In addition, the incubator aims to capitalize on the intellectual wealth of the city's heavy-hitting academic research facilities, such as Washington University and the Danforth Plant Sciences Center. And in Toronto, the virtual incubator Blueline Bioscience launched last fall to help build companies from the ground up by giving them access to funding, lab space, and expertise. The motivation is to feed what Blueline's president Stefan Larson describes as the growing appetite of large pharmaceutical and biotech companies for purchasing small biotech businesses. "Big pharma and even big biotech firms are facing this problem of their pipelines drying up and their internal R&D efforts not being as productive as they need them to be, so they're shifting huge amounts of dollars into what's called external R&D," Larson says. "That demand has surged dramatically in the last five years."
Whether such incubators will deliver that pot of gold to local economies, however, remains a matter of debate. While many in politics, economic development, and business are convinced that investments in incubators offer handsome returns, there is scant evidence that incubated companies have a greater impact on the economy than those that go it alone. Nevertheless, incubators offer entrepreneurs a wealth of services, a network to plug into, and cutting-edge lab space that isn't always easy to come by, and incubated biotech companies that survive to make a profit regularly cite this support as key to their success. Moreover, investments from both private funders and all levels of government continue to flow in, fueling a widespread incubator boom.
Return on investment
On a tour of the new EnterpriseWorks Chicago facility this January, I compliment executive director Kapila Viges on her choice of wall colors—bright lime green, warm buttercream, and a shiny slate gray. The latter, covering a wall in the shared office space and in the kitchen, actually works as a dry-erase board, Viges points out. "Everywhere you go you can think, innovate, and collaborate," she says.
By offering month-to-month leases and easy access to investors, the incubator targets Chicago's business embryos—ideas in need of testing before their creators are able to commit to setting up shop. EnterpriseWorks, like other life-science incubators, is more than just desks and bench space; it also provides entrepreneurs with access to services and mentorship. Similarly, at the Science Center in Philadelphia, one of the oldest life-science incubators, entrepreneurs can access a cadre of vetted professionals—a corporate attorney, say, or an advisor on regulatory approval. "An incubator is plugging you into that existing network and that community," says Chris Laing, the vice president of science and technology at the Science Center.
But do biotech incubators really boost small business success? In 1997, Lawrence Molnar, director of the Center for Business Acceleration and Incubation Studies at the University of Michigan, and his colleagues collected information on Michigan companies that had gone through an incubator. They found that several years after the companies began operating on their own, 87 percent were still in business (NBIA Publications, 1996). "That's an extremely high survival rate," says Molnar, also the president of the Michigan Business Incubator Association. For comparison, the Small Business Administration says that about half of all new companies die within five years.
Another oft-cited study, commissioned by the US Economic Development Administration (EDA) and published in 2008, found that business incubators are more effective at creating jobs than investment in roads, buildings, and sewer projects (Grant Thornton, LLP and ASR Analytics, LLC, 2008). "For every $10,000 investment, business incubators created between 46 and 69 jobs," says Matt Erskine, the acting assistant secretary of commerce for economic development at the EDA, "which is a pretty significant return."
These studies are unlikely to reveal the whole story, however. In perhaps the most comprehensive analysis of incubators to date, Alejandro Amezcua of the Whitman School of Management at Syracuse University uncovered a much more nuanced reality. By comparing thousands of companies at US incubators with similar, nonincubated businesses, Amezcua found evidence that incubated companies tended to fail sooner than those that operated outside of an incubator. But Amezcua doesn't necessarily think that the study, which he completed as part of his PhD research at Syracuse University, points to a negative impact of incubators on start-up survival. Rather, he suggests, his research may support the notion that an incubation period can help researchers recognize poor ideas faster, actually saving money in the long run. "An incubator could be helping an entrepreneur cut her losses sooner rather than later if her idea is not going to make it to the market," he says.
Long says that culling is expected. "Part of the function of the incubator is to weed out the wheat from the chaff early on, which saves a lot of money."
Amezcua also uncovered a number of other interesting and overlooked factors affecting the success of incubated businesses. For instance, specialized incubators in a crowded environment, say, biotech in San Diego, don't appear to help companies as much as incubators that establish a new niche in a region. And characteristics of the entrepreneurs themselves also matter, with female entrepreneurs reaping more benefits from incubators than male executives, for example. The bottom line, Amezcua says, is "we really don't know how well any of these things do."
A steady flow of funding
DIVERSE ASSISTANCE: The Science Center in Philadelphia is one of the oldest life-science incubators in the U.S., offering entre­preneurs access to a variety of vetted professionals, from corporate attorneys to regulatory advisors. PHOTO BY CONRAD ERB, CONRAD ERB PHOTOGRAPHY/COURTESY OF THE UNIVERSITY CITY SCIENCE CENTER.Without randomized, controlled studies comparing the success of companies with and without time spent in an incubator, "it's notoriously difficult to put a firm, absolutely unassailable figure on returns," admits Erskine. "You can't say with absolute certainty that the return is going to be x percent or result in x number of jobs."
But the uncertainty surrounding the impact of incubators hasn't deterred investors, most of whom are more than willing to help finance a new incubator facility, says Jasper Welch, the CEO of NBIA. Moreover, once created, life-science incubators are typically easy to fill. After only a year and a half of operation, St. Louis's Helix Center is at about 75 percent occupancy, and EnterpriseWorks Chicago had a couple of committed clients before the doors even opened.
The hard part is finding a steady stream of money to keep the operation afloat, especially given the fact that the start-ups themselves, with very little money and a lot of instability, tend to make bad tenants. Add to these challenges the recent tendency of investors to shy away from giving money to individual young biotechs. "The funding stream for life-science technologies, particularly early-stage technologies, has dried up considerably, and the appetite for risk has also been off significantly since the recession," says Steve Tang, the CEO of Philadelphia's Science Center.
For this reason, incubators are usually subsidized by local, state, and/or federal government funds. According to Erskine, the EDA has invested $60 million in business incubators since 2009. The promise of job growth—which Amezcua's study did support as a benefit of incubators—is a prime attraction for communities. "We want to be a leader in growth industries and ride the benefit of that development," says Chicago Deputy Mayor Steve Koch, who—along with Mayor Rahm Emanuel, industry representatives, and start-up supporters—has already hatched plans for yet another biotech incubator in the city. "Our perception is, the more we can foster the start-up community, the better."
But while it's entirely possible that incubators are indeed the economic drivers many expect them to be, the paucity of research demonstrating the benefit of incubators has critics such as Scott Shane, an entrepreneurship researcher at Case Western Reserve University, voicing concerns about spending so much taxpayer money on the ventures. "Every dollar that's spent on an incubator means a dollar not spent on anything else" that might grow the economy, says Shane. He points out the irony of the situation: the companies that these incubators support are bound by regulatory authorities to demonstrate the safety and effectiveness of their products with good science, yet the policymakers who fund the incubators are not held to such standards to guide their decision making. "As an academic economist it bothers me that policymakers put money into policies without some evidence that the policy works."
And with the growth of biotech incubators in the last few years, there is the risk that they might outpace the demand. "I think you're going to continue to see activity," says Welch at the NBIA. "Whether or not the market can support it, either through direct market response where the companies are successful or [through] subsidies, I don't have an answer. At some point in time you probably reach an upper limit. Have we reached it yet? I'm not sure."
Interested in reading more?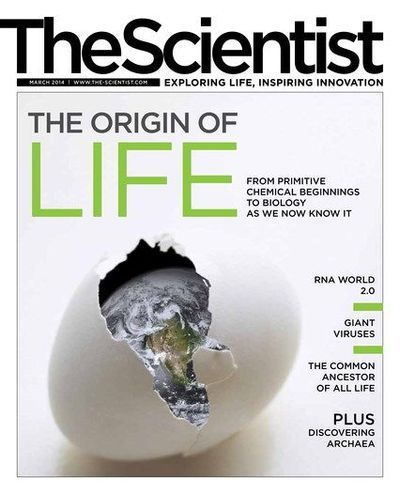 Become a Member of
Receive full access to digital editions of The Scientist, as well as TS Digest, feature stories, more than 35 years of archives, and much more!