Researchers at the Basel, Switzerland, branch of the Novartis Institutes for BioMedical Research develop therapies for rare diseases, then work to extend those treatments to more common aliments.COURTESY OF NOVARTIS
A rare, or orphan, disease is one that afflicts fewer than 200,000 individuals in the United States, according to the National Institutes of Health. But with an estimated 7,000 rare diseases affecting more than 30 million Americans and some 250 million people worldwide, rare diseases as a group are not, despite their name, rare.
"Look around the grocery store tonight when you're coming home from work, and you'll surely see somebody who has a rare disease," says Mike Diem, director of business development for rare diseases at GlaxoSmithKline (GSK). "And most of those diseases don't have any approved drug for them."
Today, that paucity of treatments is about to be remedied, thanks to an influx of interest and money...
Affecting more than 30 million Americans and some 250 million people worldwide, rare diseases as a group are not, despite their name, rare.
While the total number of US Food and Drug Administration drug approvals has dropped in the last several years, orphan drug approvals have remained steady, says Timothy Coté, director of the Office of Orphan Products Development at the US Food and Drug Administration. And the number of orphan drug designations—allotted so that drugs in early stages of clinical investigation can qualify for tax credits and marketing incentives if the drug is later approved—has gone up dramatically, signaling an increasing number of orphan drugs entering pipelines.
"Ten years ago, investing in rare diseases therapy development was much less popular," says Patrick Lee, a partner at Palo Alto Investors in California, which has funded biotechs in the field for more than a decade. "Now it's become a significant portion of the innovation we have seen coming from smaller companies."
Leading the pack
Stuart Peltz did not plan to become a champion of rare diseases. In 1998, the professor of molecular genetics and microbiology at the University of Medicine and Dentistry of New Jersey left his post to start a biotechnology company devoted to small-molecule drugs targeting transcriptional pathways in various diseases.
But once PTC Therapeutics was established, the company's technology, which could successfully correct mRNA nonsense mutations during translation, looked especially promising to treat cystic fibrosis, a genetic disease that affects only about 30,000 people in the United States. They also tested the same compound as a treatment for Duchenne muscular dystrophy, a debilitating but rare genetic muscular disorder, and got promising results in both diseases. Advocacy groups soon approached PTC, encouraging the company to apply its technology to other rare genetic disorders. Today, PTC has two drugs in phase II and III trials for multiple rare diseases, and has collaborations with Big Pharma companies such as Merck, Pfizer, and Roche. "We didn't say to ourselves initially that we wanted only to focus on [rare diseases]," says Peltz. "But we've learned through the years that it's a great and exciting business."
The benefits of pursuing rare diseases at a small company are numerous, says Bradley Campbell, senior vice president of business operations at Amicus Therapeutics, a New Jersey-based biotech developing therapies for rare lysosomal storage disorders. Thanks to priority review at the FDA, rare disease treatments take slightly less time to reach market than traditional drugs. Furthermore, the Orphan Drug Act, passed in 1983, provides additional regulatory advantages for drugs or biologics intended for the treatment or diagnosis of rare diseases, including an incentive program that grants drugs receiving orphan status a 7-year period of exclusivity—no patents necessary. The European Union enacted similar legislation in 2000, guaranteeing 10 years of marketing exclusivity for approved orphan drugs in Europe.
In addition, rare disease drug development provides a certain satisfaction not offered by research on more common diseases, says Peltz—developing treatments where none existed before, rather than simply making incremental improvements over marketed drugs. "It's not like another statin for blood pressure," he says. "Our own personal mission is to try and search for treatments for diseases of high unmet medical need."
Enter Big Pharma
More recently, some of today's pharmaceutical giants have taken a greater interest in the pursuit of rare disease therapies. Big Pharma is no newbie to the field: Pfizer has 17 approved orphan disease products on the market; Novartis has 6; and GSK has 14, among others. But rare disease R&D has most often been a background activity, never part of the central research or financial goals of such companies. Now, Big Pharma is accelerating its efforts, concentrating rare disease programs internally or gobbling up companies that have demonstrated financial success in the field.
A chemist at PTC Therapeutics constructs a compound screening library. PTC develops small-molecule drugs for rare genetic diseases like cystic fibrosis.
COURTESY OF PTC THERAPEUTICS
In 2005, Shire, Britain's third largest drugmaker, acquired Transkaryotic Therapies, a biotech specializing in protein therapy treatments for rare diseases. Products emerging from that acquisition now make up 30 percent of Shire's total sales, projected to be $4 billion this year. In April, Sanofi Aventis spent $20.1 billion in cash to purchase Genzyme, a Cambridge, Massachusetts-based biotech and the world's largest maker of rare disease drugs. Genzyme reported $4.1 billion in revenue in 2010, a significant portion of that from sales of its products for rare inherited disorders.
Other pharma companies are combining once scattered departments into R&D units dedicated to rare disease drug development, such as GSK's rare disease unit, formalized in February 2010. The division enables researchers to concentrate exclusively on rare diseases and integrates the business from discovery to commercialization, says GSK's Diem. The company hopes the newfound focus will broaden the diversity of its portfolio, he adds, which, like those of many Big Pharma companies, has been suffering from the discovery of fewer and fewer blockbuster drugs.
"The industry has a pipeline issue," agrees Ed Mascioli, head of Pfizer's new rare disease R&D unit, formed in June 2010, "and our job is to fill unmet need." That goal may be achievable thanks to the rare disease arena's unusually high success rate, he adds. "Drug development is risky," but unlike complex, common diseases such as heart disease or arthritis, rare genetic diseases often have a single, known cause which can be directly targeted, making it more likely that a drug effective in a test tube and animal models will work well in people, he says.
Novartis has also ramped up its efforts to develop drugs for treating orphan diseases, but rather than organizing a specific unit, the company integrates rare disease research into all of its R&D, says Mark Fishman, president of the company's research arm, the Novartis Institutes for BioMedical Research. "There is no distinction between how we approach medicine for a rare disease or for a more prevalent disease," says Fishman. "It's completely embedded in and helps to drive our main program." The company is currently targeting 40 rare diseases, and expecting drug discoveries made for rare diseases to then extend to more common diseases. For example, the FDA approved Afinitor in 2009 for the treatment of advanced kidney cancer, a rare type of cancer accounting for only about 3 percent of all adult cancers. And in 2010, the drug was also approved as the first medication for brain tumors associated with tuberous sclerosis, a rare genetic disease. But Afinitor targets a pathway that is also activated in many types of common cancers, says Fishman, and it recently demonstrated delayed disease progression in a phase II study of metastatic breast cancer.
Federal focus
Rare disease has also caught the attention of public officials. In 2002, the Rare Diseases Act established the Office of Rare Diseases Research (ORDR) as a permanent entity at the National Institutes of Health to coordinate and support rare disease research. Since then, the ORDR has tested, developed, and redesigned numerous programs, beginning with rare disease conferences, of which they host up to 100 per year.
In 2006, the ORDR formed the Collaboration Education and Test Translation (CETT) program to help biotechs and academics develop diagnostic tests for rare genetic diseases. The program, though put on hiatus in January 2010 due to lack of funds, spurred the development of 35 tests for various rare diseases, all of which are now available to patients. "For a laboratory to develop a test that they're only going to use 10 or 20 times a year, there has to be some help from somewhere to do that, or it's just not going to happen," says Andrew Faucett, a professor at Emory University School of Medicine and coordinator of the CETT program.
Then in May 2009, the ORDR and other NIH partners initiated the Therapeutics for Rare and Neglected Diseases (TRND) program to help researchers traverse the pharmaceutical "valley of death" between drug discovery and clinical trials—a voyage that frequently sinks rare diseases projects because of a dearth of natural history data and diagnostic criteria, not to mention funds, for such uncommon diseases. TRND received 63 proposals for its first round of applications, and narrowed that pool to five pilot projects. Each of the projects will receive the full weight of NIH resources to test and optimize therapies with the goal of applying for FDA approval, says Chris Austin, director of the TRND program.
The NIH is also co-sponsoring the new International Rare Disease Research Consortium, a coalition of 170 research sites around the globe with a lofty goal of producing 200 treatments for rare diseases by 2020. "We've seen many other parts of the world over the last 10 years showing tremendous interest in rare disease research and products," says Stephen Groft, director of the Office of Rare Disease Research at the NIH.
All things considered, the future for many patients afflicted with uncommon diseases is finally beginning to brighten. "For so many years in rare diseases there was not a lot happening," says Groft. "Now, there is a tremendous amount."
A sampling of rare disease drugs in development

Company
Indication
Phase
PTC TherapeuticsSouth Plainfield, NJ
Cystic fibrosisDuchenne muscular dystrophyHemophilia
IIIIIIII
Amicus TherapeuticsCranbury, NJ
Fabry diseasePompe diseaseGaucher disease
IIIIII
Hyperion TherapeuticsSouth San Francisco, CA
Urea cycle disordersHepatic encephalopathy
IIIII
Alexion PharmaceuticalsCheshire, CT
Paroxysmal nocturnal hemoglobinuriaAtypical hemolytic uremic syndromeCold agglutinin disease
ApprovedIIII
BioMarin PharmaceuticalNovato, CA
Lysosomal storage disordersPhenylketonuriaLambert-Eaton myasthenic syndrome
2 products approvedApprovedApproved in EU
Interested in reading more?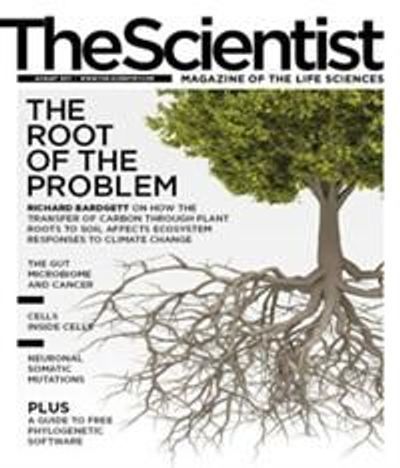 Become a Member of
Receive full access to digital editions of The Scientist, as well as TS Digest, feature stories, more than 35 years of archives, and much more!