The International Committee of Medical Journal Editors (ICMJE)1 announced in 2004 that data from clinical trials could only be considered for publication if a trial had been registered on ClinicalTrials.gov, the United States registry for clinical trials that was started in 2000. The ICMJE said the registration deadline was September 13, 2005.2 An analysis of registrations between May 20 and Oct. 11, 2005 found that publication is a powerful incentive to fill out paperwork,3 with universities demonstrating the most dramatic surge in predeadline registration efforts. The 73% increase in...
But how meaningful is the information? According to the report card, data providers got better at reporting specific useful information on the registry even in the time between May and October 2005. In the course of the five months, the number of nonspecific entries like "investigational drug" in the intervention field dropped from 10% to 2% for industry. But there is still room for improvement. Companies fared worse in the primary outcome field, which has only been available since October 2004; only 76% of studies registered within the interval provided any response, and these were highly variable.
Two science-oriented goals for providing the data are to help researchers attract study participants and allow for meta-analysis of trial data, says New England Journal of Medicine editor-inchief Jeffrey M. Drazen. But in its current state, does the database merely assuage public desire for transparency in clinical research?
While ClinicalTrials.gov speaks to "a need in the 21st century to be more open about this stuff, the vast majority of the time it's not useful to the public and is possibly misleading," with technical terms not easily understood by the public, says Robert Roth, medical director at the Weinberg Group, an international scientific and regulatory consulting firm based in Washington, DC. It therefore may not help researchers' goal of shortening the time it takes to get trial participants.
What's more, according to Ken Kaitin, director of the Tufts Center for the Study of Drug Development in Boston, incomplete data and a database which asks too little of trial sponsors to begin with leaves physicians and researchers with insufficient information to meaningfully help make decisions.
This may be changing, however. Government officials are looking for new ways to boost registration and the amount of information going into the database. Last October, US congressmen introduced the Fair Access to Clinical Trials Act, which would expand data requirements on ClinicalTrials. gov. And the World Health Organization is currently working to standardize ClinicalTrials.gov with European registries like EudraCT.
References
1. Directory of participating journals: www.icmje.org/jrnlist.html
2. C.D. De Angelis et al., International Committee of Medical Journal Editors, N Engl J Med, 351:1250-1, 2004.
3. D.A. Zarin et al., "Trial registration at ClinicalTrials.gov between May and October 2005." N Engl J Med, 353:2779-87, 2005.
Interested in reading more?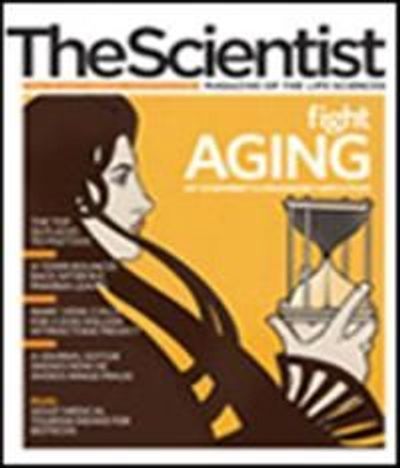 Become a Member of
Receive full access to digital editions of The Scientist, as well as TS Digest, feature stories, more than 35 years of archives, and much more!