Antigenics CEO Garo Armen had cause for alarm on a Wednesday afternoon in March. From his 21st-floor office above Rockefeller Center in New York City, he learned that after 12 years and more than $425 million spent developing the company's flagship compound, a cancer vaccine called Oncophage, the most recent Phase III clinical data were far from perfect. Armen faced then what he estimates about 80% of all biotech companies face at some point: the potential clinical failure of its lead product. By extension, this put the survival of the company in question.
This wasn't the first time Antigenics had gotten bad news about Oncophage. On October 10, 2005, the company revealed that preliminary data from its first Phase III trial, aimed at metastatic melanoma, did not show increased benefit over chemotherapeutics, biologic agents, and/or surgery. But, Armen notes, the Phase III Oncophage data did seem...
Parsing the data
On March 24, the company revealed that the Food and Drug Administration had halted enrollment in its second Phase III trial, for nonmetastatic renal cell carcinoma (RCC), because of too many severe events, including disease recurrence or death. The trial was stalled, affecting the current and potential data from the 728 patients who had been enrolled among multiple centers across North America and Europe. All the patients had undergone surgery to remove their tumors; half were given Oncophage and the other half were just observed because there is no therapy currently approved for this adjuvant setting. Because recurrence in patients with RCC always results in death, the primary endpoint of this trial was time to recurrence, and overall survival was the secondary endpoint.
Facing an uncertain amount of time before positive results would arrive, if ever, Armen cut parts off the company to save it. He discontinued all late-stage clinical trials and let go an additional 42 people in areas such as marketing and manufacturing. The company's stock price dropped further, to $2.97.
Armen was now boxed in, and the only way out seemed to be to follow the data. Other cancer vaccines have generated data showing that they work better in less-sick patients. When analyzing the Phase III RCC data, the company found that the cancer was 43% less likely to recur in the 60% of patients who were the healthiest, as defined by a staging system established by the American Joint Committee on Cancer. Armen says his best-case scenario would be for the FDA to approve Oncophage for this population subset based on existing data. This, though, seems like wishful thinking.
"The biggest problem is that this trial was not designed to look at this subset," explains Chris Wood, a principal investigator of Antigenics' Phase III RCC trial and an associate professor of urology and cancer biology at the MD Anderson Cancer Center in Houston. Moreover, such "analysis after the fact," as Ren Benjamin, a research analyst for the New York investment firm Rodman & Renshaw, puts it, is not acceptable to the FDA. An agency spokesperson commenting on the general issue (and not on Oncophage specifically) says that, although the FDA does not have a specific guidance on this topic, "a new trial would need to be designed and performed looking at that specific subset of patients."
Embarking on a new trial would cost about $40 to $50 million and take 4 to 4.5 years to complete, Armen admits. And, he acknowledges, it would have to be financed by going back to the capital markets or in a partnership with big pharma, as Antigenic's $48 million in cash and its burn rate would otherwise bankrupt the company before trial completion. The company may, though, have another possible source of money (or at least leverage with investors to get funds): QS-21, an adjuvant that increases the potency of vaccines. The product has been licensed to partners in return for royalties and milestones, some of which could start coming in this year, says Armen. QS-21 has been tested in more than 115 clinical trials for more than 50 indications, and at least 20 vaccine candidates are currently in clinical development.
A different tact
Armen, having steered Elan Pharmaceuticals as its chairman and interim CEO through near death in 2002, is not one to offer up the single option of a new Oncophage trial for a subset population. He also proselytizes that an intention to treat type analysis might break the company's way. The company is collecting and including as much data as possible from people who dropped out of the trial as well as those whose endpoint data continue to be recorded. Armen argues that many of the sicker patients in the observation arm have not followed up and may be skewing the data. If some of these missing patients have died, then that might explain the conflicting trends of Oncophage-treated patients showing a benefit when measuring time to recurrence yet also registering a higher mortality rate than the observational arm, he believes. Antigenics, through a third-party agency, is now trying to track down these missing patients.
While this approach probably makes sense for this protocol and data set, it provides no guarantee that the analysis will convince the FDA to restart the trial. And a positive clinical trial may not even satisfy investors. In a June 7 research note, Jason Zhang, a research analyst with the New York-based Prudential Equity Group, noted that two oral drugs, Bayer's Nexavar and Pfizer's Sutent, recently received FDA approval for patients with advanced RCC tumors and are now in clinical trials with RCC patients in the adjuvant setting. Although there is currently no drug approved for this setting, these relatively simple and inexpensive drugs would be in direct competition with Oncophage, if approved. Armen says that he will kill the Oncophage program if further data analysis suggests that the compound doesn't work. By that point, however, it is not clear how many other Antigenics programs will have to be sacrificed to keep its main candidate alive, or if a viable company will be left.
Antigenics
Corporate Headquarters
New York, NY
Research, Development and Manufacturing
Lexington, Mass.
Year Founded
1994
Number of Employees
128
Cash Reserves
$48 million
Web site
www.antigenics.com
Products in Development
Oncophage (formerly HSPPC-96) for:
• melanoma (Phase III)
• renal cell carcinoma (Phase III)
• glioma (Phase I/II)

Aroplatin for:
• solid tumors (Phase II)
• B-cell lymphoma (Phase I)

AG-707 for genital herpes (Phase I)

QS-21, an adjuvant that increases the potency of vaccines, has been licensed to companies.

(AG-858 and ATRA-IV: currently suspended)
Interested in reading more?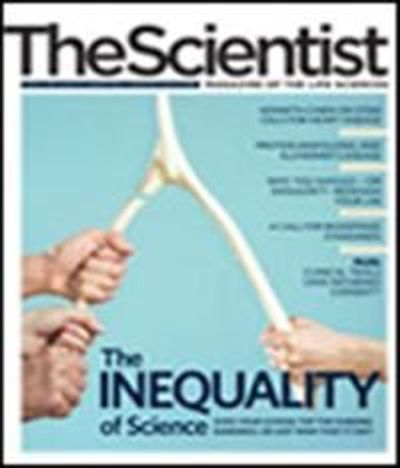 Become a Member of
Receive full access to digital editions of The Scientist, as well as TS Digest, feature stories, more than 35 years of archives, and much more!