Medarex, a Princeton, NJ, biotech focused on monoclonal antibodies, has done dozens of straight licensing deals in the past, including an agreement signed last year with Pfizer to produce 50 antibody products over 10 years. Pfizer paid $80 million up front and could pay Medarex more than $400 million if all the products win regulatory approval.
However, another Medarex alliance illustrates an increasingly popular, more collaborative style of alliance, says Donald Drakeman, CEO of Medarex. Bristol-Myers Squibb and the company have agreed to devote $200 million (two-thirds from Bristol-Meyers, one-third from Medarex) to develop MDX-010, a melanoma treatment now in clinical trials.
With its Big Pharma partner, Medarex will be able to run parallel clinical trials rather than work sequentially, and Bristol-Myers Squibb can show Medarex how to operate a sales and commercial operation. "We have the opportunity to be mentored by the world's greatest cancer company," says Drakeman, who...
BIGGER, EARLIER DEALS ARE BACK
Since 2002, the number of biopharmaceutical licensing deals dropped slightly from 671 to 627 last year. But the value of those deals rose from $8.9 billion in 2002 to $21.4 billion in 2004, according to Recombinant Capital, a San Francisco consulting firm that specializes in biotech alliances.
Large pharmaceutical companies, facing a shortage of new drugs coming from their own labs, are signing alliance deals to supplement their product lineups without the disruption and drop in productivity of a merger or acquisition. Now they are increasingly willing to consider projects earlier in the development process than they were a year or two ago.
"A few years ago, pharmas became more risk-averse and were more interested in late-stage or Phase III projects," says John Rhodes, managing partner for life sciences at Deloitte Research. "In the last 12 to 15 months, given the absolute dearth of product candidates, the interest has gone back to earlier-stage opportunities."
Michael G. McCully, a director at Recombinant Capital, says pharmaceutical companies that got burned with massive investments in genomics-based technology companies several years ago are stepping back into the early discovery space, but only with caution. "Biotechs can't get an early-stage discovery deal done unless there is a true focus in the clinic," he says. "Companies with just interesting technology or interesting science are having a harder time." McCully says early-stage alliances are now coming with sales milestones, something rarely done five years ago.
In 2002 the average value of an early-stage alliance was $46.9 million according to Recombinant Capital. That rose to $73.1 million last year. Late-stage deals peaked in average value at $109.9 million in 2002 and dropped to $81.3 million last year.
At AstraZeneca, two of the company's largest alliances formed last year were in the area of discovery, with Cambridge Antibody Technology in the United Kingdom, and Abgenix of Fremont, Calif. Both companies have expertise in monoclonal antibodies and are designed to create opportunities for collaboration among scientists at the biotechs and at AstraZeneca. "We're proud of our internal capability around biology and chemistry, but there are areas that we did not have a great deal of practical research knowledge that are very important areas," says Chris Yochim, associate director of global discovery alliances at AstraZeneca.
THE BOLD AND THE BIOTECH
Biotech companies are not limiting themselves to Big Pharma partners. In 2003–2004, biotech-biotech deals made up 56% of all biotech out-licensing, according to Recombinant Capital.
The Deloitte survey showed that with expectations of more alliances, biotechs are growing increasingly bold in asking for favorable terms. "The smaller companies feel bullish about their ability to get these terms in these deals, if nothing else based on the fact that the activity is increasing, and it does seem to be a sellers' market right now," says Glenn Snyder, a principal in the life science practice at Deloitte. The Deloitte survey shows 70% of companies expect their alliances will primarily take the traditional form of out-licensing products or technology, although within that group, 36% said they could add "opportunistic" in-licensing from other firms.
Snyder says there is a greater emphasis on partnering with companies that fit a biotech's own core strategy and could potentially help the biotech evolve into a full-scale drug company along the lines of Genentech and Amgen. "It's not good enough just to get cash in the door," says Snyder. "Biotechs want to see something that's going to take the smaller company to the next level."
As in all relationships, alliances have challenges, says Drakeman. "Anytime you get two people together you're going to have cultural issues." He says his firm's tie-in with Bristol-Myers, bound by a 200-page legal document, is going smoothly, "but we're always looking at things a little bit differently."
Howson, the Bristol-Myers alliance executive, says the new, more collaborative structure makes it more difficult to manage alliances. "It requires a lot of additional activity in the pharmaceutical company, and sooner or later we're going to look around and say, 'How many alliances can we really manage?" she says.
GlaxoSmithKline has developed a new strategy that incorporates outside alliances in its discovery operations in a highly formalized way. The company has divided its labs into seven Centers of Excellence for Drug Discovery (CEDD) based on therapeutic area. This spring the company formed an eighth CEDD that will manage relationships with biotech companies, small startups, and academic institutions, regardless of therapy.
AstraZeneca takes on 200 alliances a year and has begun to assign specific individuals the role of alliance manager, says Hans Hultberg, head of global discovery alliances. "They are responsible to smooth out the process, to take care of conflict, and make sure people are talking to each other in a good way."
Source: Deloitte Research
In a 2005 survey, 145 biotech com panies worldwide were asked about the criteria they used in selecting alliance partners in the past three years, and the criteria they anticipated using in the next three years.
The Deloitte data shows some differences in the approach to alliances geographically. In Japan, says Snyder, companies interested in forming alliances want to be approached through an intermediary. In the United States and Europe, companies favor a more direct approach. Drakeman, whose company has formed alliances throughout Europe and in Japan and Australia, says companies in those countries have tended to focus only on their home markets. "For regulatory purposes borders are important, but for business development they're pretty porous. The trends you see in partnering here in the United States will also be seen elsewhere."
HOW DID ROCHE AND GENENTECH DO IT?
In addition to greater collaboration written into alliance deals, many firms are including equity sales, or options to buy future shares, into their agreements, along the lines of Roche's highly successful alliance with Genentech.
Theravance, a South San Francisco discovery and development company, has a complicated alliance relationship with GlaxoSmithKline. The companies have two sets of agreements; one signed in 2002 and another in 2004; to work on a broad set of small-molecule medicines, including three respiratory treatments.
The more recent agreement, which gives GlaxoSmithKline an option to a host of Theravance products through 2007, also comes with the ability for Glaxo, which already owns 19% of the company, to bring its total share up to 60% at a price of $54.25 a share, or a maximum of $1.5 billion. At the same time, Theravance shareholders could also execute an option requiring GlaxoSmithKline to take up to 60% of the shares at $19.357 a share, or a maximum of $525 million.
Even if Glaxo's ownership rises to 60%, the British drug maker would control only one-third of Theravance's board seats. The arrangement gives Theravance shareholders a minimum valuation for their investment and provides the company with added upfront cash to pursue other programs outside the GlaxoSmithKline agreements, says Rick E. Winningham, Theravance's CEO. "The economic terms of the transaction support, not detract, from our ability to work together," says Winningham.
Stelios Papadopoulos, vice chairman of SG Cowen, says drug companies are doing acquisitions that look more and more like alliances. He pointed to Merck's 2004 acquisition of Aton Pharma, a Tarrytown, NY, company focusing on cancer, and Pfizer's January deal to acquire Angiosyn, a San Diego biotech working on a treatment for macular degeneration. In these types of deals, says Papadopoulos, the transaction can include large upfront payments and milestone payments coming two to five years later.
"Pharmas are beginning to recognize," he says, "that occasionally, when dealing with companies where the whole company is centered around a single essential asset, acquiring the right to the asset is tantamount to acquiring the company."
Interested in reading more?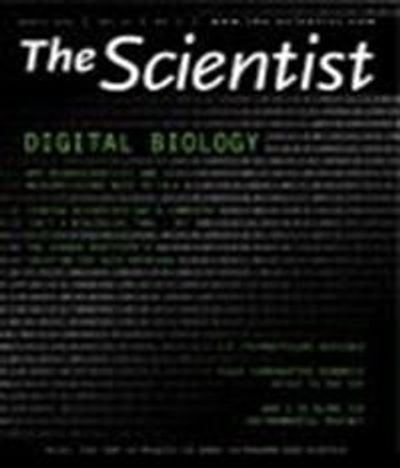 Become a Member of
Receive full access to digital editions of The Scientist, as well as TS Digest, feature stories, more than 35 years of archives, and much more!