Kenneth Giacin couldn't be more excited about California's Proposition 71. The landmark initiative to provide $3 billion in funding for stem cell research is not only a potential watershed in the world of science and medicine, but it may also mean that his company, StemCyte, will be able to accelerate its work in transplantation therapy.
"For us, it's far nicer to look at an additional source of potential funding than just one, which is the National Institutes of Health," says Giacin, a former Johnson & Johnson executive who runs the Arcadia, Calif., startup. "But it's not just us. Many others who have been looking to the NIH or private equity investments now have another place to look. This could drive a lot of companies into this space. In theory, it should act as a catalyst to heat up this area of research."
Indeed, the move to create the California Institute...
NERVOUS INVESTORS
As heady as this activity may appear, no one suggests the pace will proceed quickly. Granted, some legislators may be falling over themselves to announce researching funding. New York legislators, for instance, hope to commit $1 billion to a stem cell institute. But as Johnson notes, the legislative milieu often changes on a nearly day-to-day basis.
Take Massachusetts. Mitt Romney, the Republican governor who is reportedly positioning himself for the presidential primaries, says he supports stem cell research, but opposes the creation of embryos for use in research. This threw state legislators into a tizzy. After all, Massachusetts is home to several renowned research hospitals and universities, as well as numerous biotechs. Large drug makers are opening labs in Boston and Cambridge. Some politicians fear that Massachusetts will lag behind if stem cell research is stymied.
Minnesota is another state where a legislative tussle is taking place. Three bills have been introduced permitting embryonic stem cell research, but two would prohibit state funding for the research. Missouri is mulling an outright ban on somatic cell nuclear transfer (SCNT). "It'd be extremely negative, especially when it comes to raising money from venture capitalists," says Eric Leire, CEO of APT Therapeutics in St. Louis, Missouri who notes that Missouri is not considered to be a biotech hub. "Why would venture capital invest in a state that restricts research when other states on the west and east coasts are becoming biotech hubs? Our credibility will be quite low."
"There are a number of states where the legislative attitude is outright hostility. And it has a chilling effect on corporate interest," says R. Timothy Mulcahy, vice president of research at the University of Minnesota, which runs a stem cell institute. "Many companies do ring universities to see what's going on and are doing a risk assessment. They want access to research and develop a location. But California has raised the competitive bar to an unbelievable level."
The overall uncertainty is making private investors nervous, says Michael Werner, policy chief at BIO, the biotechnology industry trade group in Washington, DC. Even California and New Jersey are at an early stage; money hasn't been disbursed, he notes.
To date, venture capital investment in stem cell research has been modest. Last year saw nine deals worth nearly $56 million, according to a survey by Thomson Venture Economics and PricewaterhouseCoopers. That's down from 11 deals in 2003 worth $122 million. But BIO's Werner also says the efforts in California and New Jersey lend credibility as well as a degree of optimism not seen before. As a result, he expects investors, venture capitalists in particular, to scour the field for worthy players.
One investor agrees. "Two years ago, my view of this was different. But now, I believe, is the perfect time to invest in stem cell research," says Jonas Wang, a partner at Princeton-based Sycamore Investors, a venture capital firm that has a stake in StemCyte. "It's certainly true that the ongoing controversy slows things down [among investors]. But there's a great deal of investment opportunity. Once every three weeks, I see a proposal. Tons of things are coming in. It's eye opening."
Meanwhile, though, he worries about overseas efforts. As other countries increasingly underwrite embryonic stem cell research, it could pose a challenge to the United States as a world leader in science. This situation is particularly evident in Asia.
All this activity suggests an accelerating race for resources. "There will be intense competition for stem cell scientists," says Rutgers' Young. "Right now, there's a shortage. It's still a brand new field, and the US hasn't produced a large number of scientists for this work. So, the country or state that can recruit the most scientists and develop infrastructure has a huge advantage."
Interested in reading more?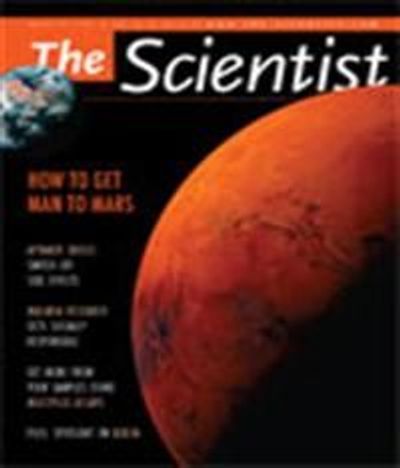 Become a Member of
Receive full access to digital editions of The Scientist, as well as TS Digest, feature stories, more than 35 years of archives, and much more!