Business and science can seem like two different worlds, and some scientists are now entering joint programs so they can work and speak fluently in both. A number of schools have launched joint PhD/MBA programs in recent years, including Cornell University, San Diego State University, University of California, San Diego, University of Rochester, NY, and Wake Forest University. Business-savvy scientists may give a company a competitive edge or may be the key to a successful startup.
Joel Martin earned a PhD in chemistry and an MBA, and used the business knowledge when he founded Argonaut Technologies in Redwood City, Calif. The company makes automation equipment for combinatorial chemistry. He again used his knowledge and skills as cofounder of Hayward, Calif.-based Quantum Dot, which sells nanotechnology products.
"It's incredible how much I learned," Martin says. During his companies' early days, he developed the funding pitch, prepared his own budget, and learned...
JOINT PHD/MBA PROGRAMS
Gail Naughton, a PhD in cell biology and dean of the College of Business Administration at San Diego State University, launched the PhD/MBA program after consulting executives at a number of life science companies. "They all said, 'We need scientists to really understand the business."' Naughton says these meetings inspired her to help start the joint program.
Neurobiologist Dwayne W. Godwin spearheaded the MBA/PhD program at Wake Forest. He says that students must fulfill all the requirements of both the PhD and MBA. The school began matriculating students to the joint program in 2001; five have graduated and gone on to conventional post docs as well as industry-oriented jobs.
Students who earn both degrees don't necessarily earn more than their peers, at least not immediately. The average postdoc from a joint program earns the same salary as a postdoc with a traditional PhD, says Godwin. However, the PhD/MBA is more likely to garner higher-paying jobs than scientists with only a PhD, he says. "I think if you look five years from now, 10 years from now, the trajectories [for those with PhD/MBAs] will be higher and the salaries will be higher," says Godwin.
Mina Stemm will graduate from San Diego State University's joint PhD/MBA program in May 2005. Three years into her PhD program in molecular biology, she realized that lab work wasn't for her. "I knew I definitely had a personality that didn't fit just research," she says. She considered trying a law degree and entering patent law, but worried that the field would be too narrow for her.
When she had an opportunity to enter the PhD/MBA pilot program, she jumped at the chance. The move was "the best decision ever," she says. When she graduates she plans to go directly into business, working at any-size company that will let her use both degrees.
A NEW TYPE OF MASTER'S DEGREE
Yet another option exists: a professional science master's (PSM) degree, a two-year program that gives students training in both science and business. Created in 1997, programs are partly bankrolled by the Alfred P. Sloan Foundation.
Currently, about 900 students are enrolled in 70 PSM degree programs in 30 universities across 18 states. About 230 people have graduated from such programs to date, and three out of five graduates work in industry.
At the Illinois Institute of Technology in Chicago, which offers a PSM program in biology, chemistry, and health physics, students take 10 courses, three of which are focused on business. There are no laboratory requirements, and students can enter the program with a Bachelor of Science degree, says Kelly Cherwin, PSM program coordinator.
More people are becoming aware that PSM programs exist, and graduates generally find good jobs or enter PhD programs after graduating, Cherwin says. Before launching their program, Illinois Tech representatives consulted pharmaceutical companies, and many said they would hire graduates if PSM students received basic business training.
MORE THAN ON THE JOB TRAINING
While employees can learn about business on the job, the experience may take them only so far, says Elaine Weidenhammer, a PhD in biology who entered the UCSD MBA program this fall. Weidenhammer conducted bench research on a product at Nanogen in San Diego, and she helped a new vice president evaluate in-licensing opportunities and potential partnerships with other companies. Now associate director of business development at Nanogen, Weidenhammer picked up a lot of on-the-job business knowledge before hitting a roadblock.
"In order to progress on the business side of things, I felt I needed a better understanding" that an MBA could give, Weidenhammer says. She hopes the additional degree will pack a nice punch on her resume. As more PhDs choose to enhance their training with an MBA, it may become difficult for scientists with only on-the-job business experience to compete, she says.
Administrators are sensitive to the needs of science-related businesses. At UCSD, 85% of the MBA students have a background in science and technology, so the program includes faculty with biotechnology experience.
Even scientists who have no interest in the business aspects of their research can benefit from business training. A promotion can bring on tasks requiring management, budgeting, and marketing skills. Many businesses choose to offer management positions to their bench scientists because of the "credibility they bring to the table," says Robert Sullivan, dean of the Graduate Management School at UCSD, which started its joint PhD/MBA program this year.
Bench scientists often discuss current projects at meetings outside of the company, notes Naughton. Scientists who know information that could influence a patent application or the trading of the company's stock need to be able to identify sensitive information.
A lack of business knowledge can have other painful consequences. Martin says he knows of scientists who have been laid off from their jobs because they didn't check how financially solvent their company was before accepting a position. "That's kind of a real practical, real simple thing that scientists, on a routine basis, ignore," he says.
Even scientists in academia could benefit from enhanced business skills. For professors to succeed, they often need to be able to network, fundraise, and manage other scientists; these skills are essential elements of business training, Martin says. An entire MBA degree may not be necessary, Martin notes, but many academic scientists would likely benefit from a few courses in basic business.
Alison McCook amccook@the-scientist.com
RESOURCES
Professional Science Master's programs http://www.sciencemasters.com
SAMPLING OF SCHOOLS OFFERING JOINT PHD/MBA DEGREES:
Cornell University http://biomedsci.cornell.edu/graduate_school/html/14804.cfm
San Diego State University http://www.rohan.sdsu.edu/~cba/news/story/phdmba.html
University of California, San Diego http://www.ucsd.edu
University of Rochester, NY http://www.urmc.rochester.edu/smd/grad/joint_degree.cfm
Wake Forest University http://www.wfubmc.edu/graduate/phdmba.html
Interested in reading more?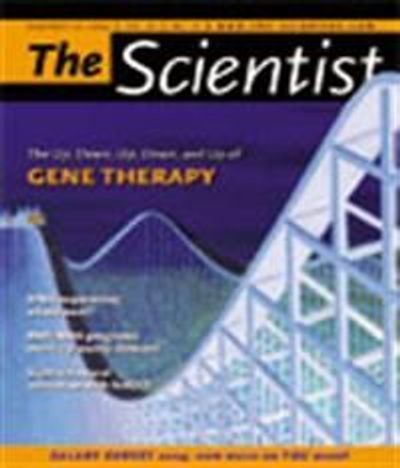 Become a Member of
Receive full access to digital editions of The Scientist, as well as TS Digest, feature stories, more than 35 years of archives, and much more!