When Human Genome Sciences in Rockville, Md., recruits top scientists, the biotechnology company usually offers them a stake in its future success in the form of stock options. "We very aggressively use stock options to attract talent to our industry, because we have to compete with the much more stable pharmaceutical industry, or government or university research labs, where job security is so much greater," says Alain Cappeluti, vice president of finance at the 13-year-old company.
Finding and keeping new talent could get tougher for biotechs such as Human Genome Sciences under new accounting standards that take effect on June 15, 2005. The Financial Standards Accounting Board (FASB) of Norwalk, Conn., which finalized the new standards in December 2004, will require companies to expense all employee stock options. The change will force American companies to create "transparent" financial statements, and bring US accounting standards in line with international standards, according...
EVERYBODY, GET IN LINE
Stock options, a compensation tool given to employees in lieu of cash, allow workers to buy shares of their company stock in the future at a set price. If the stock price rises before the options are exercised, employees can sell the shares at the higher price and keep the difference. Under current accounting standards, the cost of issuing stock options can be disclosed in a footnote to a company's financial statement, and not necessarily deducted from the income it reports to investors. Although some larger biotech companies already do so, the new rules require all companies to subtract the value of options from their next year's earnings.
The idea is not a new one. Back in the mid-1990s, FASB was poised to adopt a rule requiring companies to expense stock options, but it capitulated to political pressure, says Harvard Law School professor Lucian Bebchuk. "Basically there was a big fight over this about ten years ago, because from an accounting perspective it does make sense to expense options," says Bebchuk, coauthor of Pay Without Performance: The Unfulfilled Promise of Executive Compensation. The corporate scandals of recent years "moved the investor strongly in favor of options expensing," Bebchuk says. "When the FASB considered the issue again, the political climate had changed."
In many other countries, expensing stock options has become standard practice. The International Accounting Standards Board, whose standards are followed in many countries, required expensing of stock options as of February 2004. Alain Guedon, a vice president of France Biotech, the French industry trade organization, says French companies already expense stock options, and the trend is catching on across Europe. "Most countries are coming closer to a situation where stock options are considered a salary advantage for the recipient, and taken into account in a company's balance sheet. It's happening more and more in European countries," says Guedon.
THE VIEW FROM INSIDE
However, the International Employee Stock Options Coalition (IESOC), of which BIO is a member, says the new accounting standards will harm 14 million American employees who get stock options, 89% of whom are not managers. The new system "overburdens the biotech and high-tech industry by putting them in a position of having to put numbers that don't make sense into their financial statements," says Jeffrey Peck, chief lobbyist for the tech and biotech industries at IESOC in Washington, DC.
For example, Regeneron is a Tarrytown, NY, biopharmaceutical company that is developing medicines for cancer and inflammatory diseases, and has multiple products in clinical trials. But the 16-year-old company, which went public in 1991, is one of the larger biotechs without a product on the market. Stock options have played an important role in motivating the company's 750 employees, says Murray Goldberg, Regeneron's chief financial officer.
Because Regeneron relies so heavily on stock options, the new rules will have a major impact on the company's reported results. "For the year 2003, we reported a loss of $107 million dollars. If we had included stock option expense, the loss would have been $150 million dollars," says Goldberg. "The impact on companies such as ours is quite large, and it can distort actual operating results, particularly with respect to individual line items such as research."
A November 2004 survey by BIO found that expensing stock options will not substantially help most experienced investors make more enlightened investment decisions about biotech companies, but will probably make decisions more difficult for less-experienced investors, Ruffin says.1"Many of these companies are smaller companies with very volatile stock prices," which can vary by as much as 100%, says Ruffin. "The CFOs in our industry would argue that this is not an actual expense, and is really only an expense when the options are exercised."
The stock price of Human Genome Sciences, public since 1993, has ranged from $6 to $106 and is now at $12 per share, according to Cappeluti. "If you look at our footnote from our December 2003 financial statement, our net loss for 2003 was $185 million, and our stock-based compensation expense was $109 million," he says. "That is a huge number, and it's typical of biotechs." Stock options increase reported expenses and therefore the losses of a biotech company. "That's what investors care about: How much cash you have and how much you're spending and how long it will last, because in biotech the issue is when [will] you have to raise cash next," Cappeluti says.
BIO's Ruffin says the new accounting model FASB is recommending to estimate the value of stock options, called the binomial lattice method, is so complicated that biotechs will be forced to hire outside firms to use it.
OPPOSING VIEWS
Elliot Schwartz, research director for the Council of Institutional Investors, an organization of about 140 pension funds with over $3 trillion in investments, says that options should be expensed because they are a company expense, period. "Expensing is not impossible for biotechs," says Schwartz. "They would have stock option costs at zero, and that's not accurate either." Schwartz says expensing creates a level playing field. "All corporations, whether they are biotech or steel or airlines, ought to be adhering to a set of standard accounting procedures, and this is about having a level playing field for financial information."
Also in favor of expensing is Lee Drutman, communications director for CitizenWorks, a nonprofit group that Ralph Nader founded in 2001. "Basically, stock options are an expense," says Drutman. "Because of an accounting loophole, they are the only form of compensation that does not get counted as an expense currently, and as a result, it's created financial statements that mislead investors and the public."
The fight isn't over yet. Last year, American biotechs fought for a bill that would have overridden the FASB plan and required expensing options for only the top five executives of publicly-traded companies. The House of Representatives passed the bill last summer, but it stalled in the Senate. In December 2004, BIO called on the Securities and Exchange Commission (SEC) to intervene and put off implementing the new rule until at least the end of 2005.
Peck, the lobbyist who testified for the failed bill before FASB and various House and Senate committees, says opponents of the new rules are now looking to the SEC to soften the blow to biotechs and small technology companies. "The FASB delayed implementing the new standard till the end of June, so we anticipate the SEC – which has the ultimate authority – may announce some guidance on this in the next couple months, which hopefully will improve it," says Peck.
SEC spokesperson John Heine referred the question to FASB. He says that, barring a disagreement, "The SEC has traditionally deferred to the accounting profession as far as accounting standards."
FASB spokesperson Katie Becker predicts no changes to the rules taking effect in June. "The standard is the standard," she says. "It's been set. It's been approved. This is now a standard for general accounting."
Interested in reading more?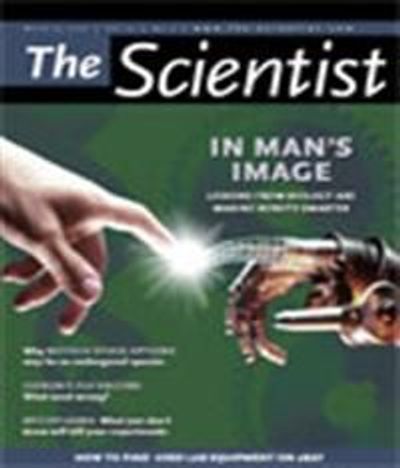 Become a Member of
Receive full access to digital editions of The Scientist, as well as TS Digest, feature stories, more than 35 years of archives, and much more!