Andrew Cittadine, CEO of a medical device company, needed help. It was early 2007, and his four-man, Illinois-based company American BioOptics was surviving on little more than a prototype for a new medical device, early drafts of a business plan and an investor presentation, and some very preliminary clinical data.
The seminal idea for American BioOptics—a non-invasive optical device to replace colonoscopies—came from two Northwestern University scientists, biomedical engineer Vadim Backman and gastroenterologist Hemant Roy. Cittadine had limited executive experience in the life science industry, but he managed to attract a small amount of initial funding to pay for patent filing fees and guided Backman, Roy, and co-founder Michael Goldberg through the process of licensing their technology from Northwestern.
Now, Cittadine realized he needed help securing sizeable investments, feeling out opportunities for corporate partnership,...
"There are a number of companies that would not have launched without this type of assistance."
These successes might have been possible without the free services offered by Propel, Cittadine says, but, "We would have made a lot more mistakes along the way, and I'd feel a lot more alone."
Mentors matter
Programs such as Propel or BioAdvance (based in Philadelphia, Pa.) which focus on stimulating the regional bio industry are becoming increasingly common. The general mission of these outfits is to help entrepreneurs develop nascent companies until they become self-sufficient and successful.
Ray Leach, CEO of Jumpstart, a mentoring and investment program for start-up companies in northeastern Ohio funded by a combination of government and private money, says that 35 companies have participated since it launched in 2005, and about 25% of those have been bioscience companies. After an average investment of about $350,000 in each Jumpstart company, as of November 2008, the companies have attracted $80 million in follow-on funding, Leach adds.
Propel's core asset, explains iBIO executive director Barbara Goodman, is a team of tested life science business people who serve as volunteer coaches and mentors. "They are providing the background and assistance and expertise to help [starting entrepreneurs] do it themselves. We don't call them old and grizzled to their faces, but they certainly have the scars."
Though most volunteer their time, mentors say they find remuneration in the satisfaction of guiding young entrepreneurs into the business world. "We feel compelled to give back knowledge to young entrepreneurs, because we enjoy entrepreneurship itself," says Larry Stambaugh, who serves as a mentor for Springboard—a coaching service offered through San Diego's entrepreneurship acceleration program, CONNECT. Plus, "I've learned something every engagement I've taken on."
Springboard, which began more than 20 years ago, has ushered dozens of scientific and technological discoveries onto the commercial market this year alone. According to Ruprecht von Buttlar, director of Springboard and other commercialization programs administered by CONNECT, Springboard currently maintains about 100 active companies in the program, of which 30 are in the life science area. More than 1,500 have gone through Springboard since its inception, and von Buttlar says that more than 50% of these are still in operation. Companies enrolling in Springboard sign up for 3-5 months of intensive coaching to prepare a comprehensive pitch that they'll deliver to a panel of venture capitalists, private investors, domain experts, patent attorneys, and other members of the industrial community. "[Panel members] are looking for smart, exciting new companies to work with and invest in," Stambaugh says.
Stambaugh, currently principal advisor at Aperçu Consulting with more than 35 years' experience, says that most early-stage entrepreneurs with promising scientific or technological breakthroughs typically make two big mistakes: They don't understand how to translate the scientific significance of their discovery in a way that resonates with investors and they don't think about the potential market response to their discovery. One of the first exercises Stambaugh puts his Springboard advisees through is what he calls "the red face test," where he evaluates their basic business model, their financial presentation, and their plans for team-building. Then, Stambaugh says, he helps them hone their approach to commercialization in a way that hopefully attracts investors and launches the business forward. "There are a number of companies that would not have launched without this type of assistance," he says.
Business propelled
At Propel, one expert in particular caught Andrew Cittadine's eye: Bill Moffitt, a serial entrepreneur who had already taken two separate biotech companies public, raising well over $100 million in funding along the way.
Moffitt and Cittadine got to work discussing American BioOptics and how the company could position itself to raise more funding, craft a better investment pitch, and further validate the technology to gain some credibility. While he thought its idea promising, Moffitt felt that the company needed to add further scientific validity to their core technology. "Bill wanted a bit more info on some of the biological underpinnings of the technology," Cittadine remembers. "He also encouraged us to work with some of the experts in the field to start building credibility."
All the while, Moffitt remained available to Cittadine, answering any questions he had about growing his company. "Not only was Bill accessible," Cittadine recalls, "without being intrusive, he was actually very involved." Cittadine says that Moffitt would even call him out of the blue just to ask how things were going. "One of the greatest components of the [Propel] program is just pure availability," says Moffitt. "I think it's a super support mechanism just to be able to take advantage of guys who have been around the block a few times."
Cittadine says that he also had access to what Propel calls "subject matter experts:" intellectual property lawyers, licensing experts, and other specialty advisors. "Propel could be the one-stop service shop for any entrepreneur here that's starting in the life sciences space," says Steve Ducommun, board member at iBIO, partner at Chicago law firm Bell, Boyd and Lloyd, and a Propel volunteer.
Since joining the Propel program, Cittadine says that American BioOptics has attracted roughly $1.5 million in National Science Foundation and National Institutes of Health funding, has been able to hire five employees, has been approached by a large multi-national company about a partnership deal, and is courting offers for venture capital investment. "We've progressed considerably in the development of the company both from the technical standpoint and the business and development standpoint," Cittadine says.
"If I can help people not make the same mistakes I've made in the past, that's just personally very very gratifying," says Moffitt.
Tips from mentors to thrive in a bad market
1. Implement material ways to reduce costs, so cash lasts longer.
2. Put more time into fundraising and strategic relationship-building.
3. Build several scenarios for fundraising (minimal, sufficient, the sky is the limit), and lead with the "sufficient" scenario, knowing you can always upgrade.
4. Spend less time going for angel and VC money, and instead focus on finding a corporate partner with an ideal fit, need and/or cash.
5. Obtain federal research grants to help pay for as much as possible.
6. Reach out to contacts who can introduce you to investors only when you are tested, ready, and confident about your pitch/opportunity.
7. Be as virtual (outsource) as much as you can.
8. Focus on milestones. There are always more things to do than time to do them. Especially now, prioritize key activities necessary to achieve the milestones which will get your product to market.
Interested in reading more?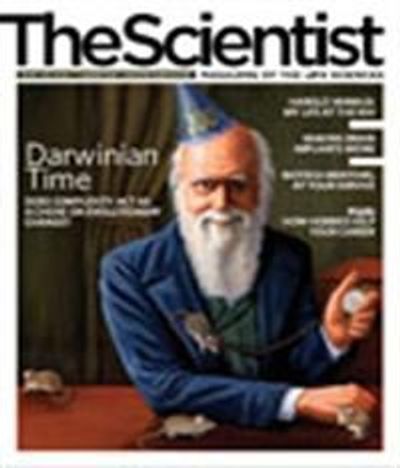 Become a Member of
Receive full access to digital editions of The Scientist, as well as TS Digest, feature stories, more than 35 years of archives, and much more!