In an effort to streamline the patenting process, the US Patent and Trademark Office (USPTO) is proposing two rule changes that, patent and other experts say, may end up adding cost and time for biotech companies and universities looking to obtain patents on their life science discoveries.
The proposed regulations, published earlier this year in the Federal Register,1 would limit the number of times inventors can request continuing examinations on their patent applications and also limit to 10 the number of representative claims contained in any single patent submission. The new regulations, USPTO commissioner for patents John Doll says, would reduce the workload on examiners and speed up the time to issue patents.
For years the USPTO has been struggling to get out from under a backlog of increased case loads. Nearly one-third of the 355,000 new patent applications received in fiscal 2004 involved resubmissions of...
"Currently, you can fight back and forth with the patent examiner until you get what you believe is the best coverage that your data will allow," says Ronald Eisenstein, a partner in the biotech and intellectual property group at the law firm Nixon Peabody in Boston. But under the proposed rules, applicants would be permitted only one continuing examination application after which they would have to submit a detailed report explaining why any new evidence or argument could not have been previously submitted.
"Most universities will be dismayed," says Carl E. Gulbrandsen, managing director of the Wisconsin Alumni Research Foundation, the tech transfer office of the University of Wisconsin-Madison. "At universities, even more so than startup biotech companies, the technology that comes off the bench is very early-stage, and often you need several continuations to understand what the invention is and its full breadth," says Gulbrandsen.
Doll rejects this logic. "I have absolutely no sympathy for that because when you file an application, that invention is supposed to be complete," he says. "We are being reasonable, [the refiling process has] been a burden on the examiners." But, he continues, if applicants really do need more continuations "and can show a good and sufficient need, we will grant them." However, says Nancy J. Linck, deputy general counsel for intellectual property and trade at the Biotechnology Industry Organization trade association in Washington, DC, the biotech industry relies on continuation practice. "This [proposed] requirement just puts an increased burden on them."
According to the USPTO, more than 40% of all new patent applications list 20 or more claims, and biotech patent applications frequently list 100 or more. Limiting the number to 10 "will give the examiner more time to do a better focused, more quality examination," Doll says. Others disagree, saying it will only increase filing and legal costs. "The new rule means that before every new application is examined, the company's attorney will be required to review the claims, determine which are representative, and file a paper to the PTO," says Richard Lebovitz, a biotech patent attorney and affiliate professor at George Mason University. "PTO fees have already increased astronomically. Now, PTO wants to make it even more costly by adding an entirely new procedure."
While no public hearings are planned, and the USPTO has wide discretion to change the rules, the agency has been holding a series of "town hall" meetings around the country to explain the proposed rules changes. Additionally, those interested in submitting comments to USPTO can do so by mail until May 3, 2006.2
References
1. Federal Register, 71(1):48-69, Jan. 3, 2006; www.uspto.gov/web/offices/com/sol/notices/71fr48.pdf
2. United States Patent and Trademark Office, Customer Service Window, Mail Stop Comments-Patents, Randolph Building, 401 Dulany Street, Alexandria, Va., 22314.
Interested in reading more?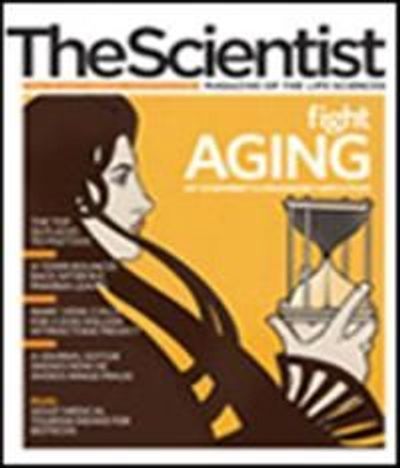 Become a Member of
Receive full access to digital editions of The Scientist, as well as TS Digest, feature stories, more than 35 years of archives, and much more!