Courtesy of ALS Therapy Development Foundation
Jamie Heywood, chief executive of the Amyotrophic Lateral Sclerosis Therapy Development Foundation (ALSTDF), founded the nonprofit biotech company in 1999 after his brother was diagnosed with ALS. To help identify potential therapies for the fatal neurological disorder, the foundation assembled a large mouse facility and ran some 250 drug screening, toxicology, and biomarker tests on about 10,000 SOD mice. They identified two drug candidates, both of which are in Phase I/II clinical trials cosponsored with another foundation.
"There are no orphan diseases," says Heywood. "There are only decisions to go to clinical trials based on a risk/reward profile."
Call him a venture philanthropist. Heywood's organization is one of a new breed of disease advocacy foundations, which increasingly operate as businesses and venture capitalists. They aim to fund and partner with pharmaceutical and biotech companies to speed research discoveries into drugs and therapies.
Many advocacy...
FROM BENCH TO BEDSIDE
Last year JDRF funded more than $85 million for research into type 1 diabetes, of which $5.2 million went for clinical trials. Seventeen of the trials are currently underway in academic settings. "We're not just a funding agency," Insel says. "We exist to cure type 1 diabetes, and that means funding basic research, clinical research, and clinical trials."
Foundations: Look Before You Leap
Research and advocacy foundations that are considering working with biotechs and drug companies should keep several points in mind:
• Be sure the biotech or drug company has identified a target having sufficient therapeutic potential. "It's not a fishing expedition," says Robert J. Beall, president and chief executive of Cystic Fibrosis Foundation Therapeutics.
• Structure payments based on the company's achieving milestones. "If the company has achieved predefined goals, then you pay them. Otherwise, don't get into a carte blanche situation," Beall says.
• Negotiate reach-in rights that allow you to continue developing the drug or therapy, should the company drop the ball for any reason.
• Assemble a panel of advisers skilled in venture capital, intellectual property rights, and drug company operations to help evaluate a company's prospects and to review business plans and proposals.
• Have your own researchers collaborate with company scientists. A five-person scientific advisory committee, for example, should have two scientists named by the foundation, two named by the company, and one named jointly. "These companies have the technology, but they don't know the disease as well as you do," Beall says.
With the price tag for bringing a drug to market at about $800 million, the JDRF and other foundations aim to help companies mitigate financial risk. "If we can come up with a product that's made it through Phase II, it certainly reduces the risk for a larger company and obviates their need to have a blockbuster drug to recover all their sunk costs," says Randy Hove, chief operating officer for the National Neurovision Research Institute (NNRI), an affiliate of the Foundation Fighting Blindness (FFB). The NNRI facilitates late-stage preclinical and early-stage clinical trials for orphan retinal degenerative diseases. This year, the FFB expects to fund about $4 million in preclinical and clinical trials and $5 million in basic research.
"We try to reduce a company's risk at their most critical stages of development," adds Robert J. Beall, president and chief executive of Cystic Fibrosis Foundation Therapeutics (CFFT), the nonprofit drug discovery and development affiliate of the Cystic Fibrosis Foundation.
To do this, CFFT is sponsoring 21 early-stage clinical trials in CF gene therapy, protein-assist therapy, and studies involving anti-infective and anti-inflammatory drugs. It has more than 24 products in the development pipeline and has signed agreements with dozens of biotech companies, including a $21 million high-throughput screening project with Vertex Pharmaceuticals in Cambridge, Mass., to identify small-molecule drugs to correct the CF transmembrane conductance regulator defect. "We believe drug discovery and development is best done by industry because they have people who know technology and also know what has to be done to get a drug through the FDA," Beall says.
CREATING CLINICAL INFRASTRUCTURE
Most foundations collect some information to aid clinical researchers, but the Multiple Myeloma Research Foundation (MMRF) has taken the concept to a new level. Working with consultants from Pricewaterhouse Coopers, MMRF last year established a consortium that allows academic research institutions to share data and expertise through a secure IT system designed by IBM Healthcare and Life Sciences and First Genetic Trust.
The consortium also established a good laboratory practice (GLP)-compliant central tissue bank, which contains more than 250 well-phenotyped myeloma tissue samples derived from bone marrow biopsies and blood samples. To date, the consortium has funded clinical trials for 20 new therapies, including Celgene Corporation's Revlimid (lenalidomide), which is in Phase II trials, and Millennium Pharmaceutical's Velcade (bortezomib), which won FDA approval for multiple myeloma in 2003.
"We need to have a critical mass of top centers working together," says Kathy Giusti, who founded MMRF in 1998 after her twin sister was diagnosed with multiple myeloma, a rare blood cancer. "We want to make the consortium a come-to place for industry so drugs can get a quick review. This is a fatal disease."
Operating like a venture capital firm, the CFFT has a $35 million war chest to invest in companies that have compounds or technologies that may be applicable to cystic fibrosis. Investments average between $1.5 and $2 million per company, Beall says. While each deal is handled separately, it is common for the drug company or biotech to retain rights to the product and to pay CFFT royalties based on sales or multiples of investment. Should the company abandon the product for any reason, the foundation has reach-in rights to develop the drug for CF worldwide. "We run it like a business, not a charity," Beall says. "Our ultimate goal is to get drugs to patients."
The NNRI tries to connect companies with outside venture capitalists. To do this, NNRI assembles scientific advisory committees to review a company's proposed therapy, lawyers to review the intellectual property portfolio, and investment bankers to study the business plan. Teams of scientists, investment bankers, IP lawyers, and executives from biotech and Big Pharma assess company funding proposals. "We look at opportunities from all different angles," says Stephen Rose, NNRI's chief research officer, "not only from the scientific but from business perspectives as well."
The NNRI is also working on establishing its own venture capital fund to invest in promising companies. "Some of our wealthier donors are interested in using their investment funds rather than philanthropic funds to move this along," Hove says. The planned fund would have about $25–$35 million to invest in companies developing therapeutics for orphan as well as more common eye diseases.
Unlike for-profit venture capitalists, who seek a financial exit through selling or taking the company public, nonprofit foundations simply want to bring a therapy or drug to market. "Our exit strategy is proof of concept, proof of principle," says Insel. "We want to pass the baton onto someone else to take it to the next level."
For most of the foundations, the process of accelerating discoveries from research, to preclinical and clinical trials, and on to development, gets them into uncharted waters. "Moving from basic research to the patient is something that a number of health charities are struggling with," says Hove. "They've been funding basic research for so long, this is new territory for a lot of them."
Interested in reading more?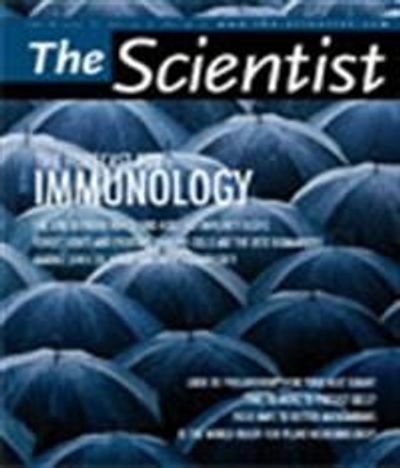 Become a Member of
Receive full access to digital editions of The Scientist, as well as TS Digest, feature stories, more than 35 years of archives, and much more!