At one time, the drug development process had three phases. Then, Phase IV, post-marketing surveillance, became part of the picture. But that has done nothing to prevent late-stage Phase III failures and recent high-profile, postrelease Phase IV failures of drugs such as Vioxx because of adverse side effects. "It is well known that the approval rate for innovative new drugs is declining," says Dr. David Jacobson-Kram, associate director for Pharmacology and Toxicology at the Food and Drug Administration's Center for Drug Evaluation and Research (CDER) in Silver Spring, Md. "Additionally, development costs for new drugs are rising dramatically. A large factor in the increased costs is that many drugs are failing late in development [Phase III trials]."
Some of these failures can be attributed to poor or poorly understood pharmacokinetic (PK) parameters and the fact that regardless of how well characterized a compound's behavior is in vitro or in animal...
SMALL DOSES
These microdosing studies involve the administration of subpharmacologic or subtherapeutic doses (on the order of micrograms) of a drug candidate to humans, who are monitored to generate a preliminary ADME or PK profile (see Sidebar). It is hoped that giving companies earlier, safer data on how the drug is processed in the body will dramatically accelerate the more expensive clinical testing phase.
"Although the Phase Zero approach is not appropriate for all compounds, when thoughtfully applied, Phase 0 techniques help developers select only the most promising drug candidates for further development by mitigating the risk of failure due to poor PK and bioavailability characteristics in humans," says Chansler. "For early-stage pharma and biotech firms, Phase Zero testing is a cost-effective way to increase value by providing first-in-human data earlier in the development/investment cycle."
Courtesy of Accium Biosciences
Others are less convinced. At the June 2005 meeting of the Canadian Society for Pharmaceutical Sciences held in Toronto, several participants expressed concern about the validity or use of Phase Zero data, considering that typical microdosing experiments rely on 1% or less of the final therapeutic dose. "One must take into account possible differences in the PK of a subpharmacological dose compared to a full pharmacological dose," says Chansler. "Compounds that have transporter-mediated metabolism, high first-pass metabolism, or are tightly bound to plasma proteins or target-binding sites may not have comparable PK properties between a microdose and a full dose."
To some extent, the recent CREAM trial – the Consortium for Resourcing and Evaluating AMS (accelerator mass spectrometry) Microdosing – addressed these concerns. Companies such as Eli Lilly and Company, Schering-Plough, and Roche sponsored the trial. The CREAM trial compared the micro- and pharmacologic-dose PK profiles of five compounds considered to be representative of the type of compounds that present researchers with preclinical PK problems: warfarin, the anti-estrogen ZK253, diazepam, midazolam, and erythromycin.
Three of these drugs showed microdose-PK results reflective of pharmacologic doses, while the other two provided "useful insights into the properties of the drugs," according to the CREAM researchers.
REGULATING PHASE ZERO
The Europeans took the early lead in presenting an opinion on the efficacy of Phase 0 analysis when the European Agency for the Evaluation of Medicinal Products (EMEA) put out a position paper in early 2003. The paper supported the use of microdosing as nonclinical safety studies in support of further clinical studies, and it defined a microdose as 1/100th the dose required to present a pharmacologic effect, and no more than 100 grams. This past April, the FDA went a step beyond the EMEA paper by issuing a draft guidance document relating to exploratory Investigational New Drug (IND) applications and which included reference to the use of microdosing as part of this process.
The guidance was designed to give sponsors the opportunity to test drugs in humans earlier in development so that the most promising new chemical entities can be selected and advanced, while those destined to fail can be eliminated early, according to CDER's Jacobson-Kram. "The EMEA position paper deals only with microdose studies," he explains. "These allow only single, nonpharmacologic doses and provide information only on pharmacokinetics. The FDA guidance also discusses the option of performing repeat-dose clinical studies using doses designed to induce pharmacological effects. These latter types of studies provide much more information regarding potential efficacy."
When implemented, says Chansler, the new guidance should save companies millions of dollars in development costs in short order. In the traditional IND, he explains, preclinical toxicology and safety requirements cost more than $650,000 and can take as long as six months to perform. Based on the abbreviated toxicology and safety requirement described in the Exploratory IND draft guidance, however, a human microdosing experiment can be initiated with less than $150,000 in preclinical toxicology and safety testing, which can be completed within one month.
"Another important financial consideration is the savings in test-compound synthesis," he adds. "To fulfill CMC requirements for pilot, batch, and manufacturing scale synthesis of a test compound using the traditional IND approach, a company will spend approximately $1.2 million over a 12-month period. A microdosing study requires only a pilot-scale synthesis run, which can often be achieved for below $500,000 in less than six months."
In many respects, Phase Zero studies are possible only because of the technical advances in detection instrumentation – accelerator mass spectrometry (AMS), positron emission tomography (PET), and liquid chromatography-tandem mass spectrometry (LC-MS/MS) – that allows almost single-molecule detection. Here, Ali Arjomand, president and chief operating officer of Accium Biosciences in Seattle, outlines each technique's strengths and weaknesses.
"And don't forget the significant opportunity cost of scientific development teams remaining preoccupied with lead compounds that could have been eliminated already by Phase Zero study," says Royce Morrison, director of medical affairs at Northwest Kinetics in Tacoma, Wash., a company that conducts clinical research studies on behalf of clients.
NOT A PANACEA
David Shoultz, vice president of business development at Ockham Development Group, a drug development company in Tacoma, Wash., warns that companies shouldn't see the Exploratory IND as a development shortcut. "We believe that it is imperative for pharmaceutical and biotechnology companies to be certain to choose the appropriate type of IND [exploratory vs. traditional] to file based on their objectives, candidates, and research and development objectives," he says. "Regulatory issues could arise if a company tries to conduct studies under an exploratory IND that would be more appropriate under a traditional IND. We are concerned that companies not try to use the exploratory IND process as a shortcut without understanding the full implications."
At the same time, Shoultz adds, Phase Zero and microdosing studies represent an area in which forward-thinking service organizations can help to differentiate themselves, as well as help to provide guidance and expertise to their clients in the process. He compares the current opportunities to those of the industry in electronic data capture (EDC) five to seven years ago.
"Those organizations that have made investments in understanding and defining the industry landscape with respect to EDC systems, implementation, and electronic submissions to the FDA are really able to serve their clients more adeptly and completely," he says. "As such, many of these organizations have been rewarded by earning the trust and business of their pharmaceutical and biotechnology clients. By leveraging expertise in bridging from preclinical to clinical development, pharmacokinetics, and drug development, a CRO focused on the early stages of clinical development can really provide a valuable service to clients in providing guidance on when to conduct Phase Zero and microdosing studies, how to conduct them, and how to use the data gathered from these studies."
Microdosing won't be a panacea for what ails the industry, says Jacobson-Kram. "It provides early information on pharmacokinetics and can eliminate further development of drugs with poor bioavailability. This will by no means identify drugs that fail later in development because of safety or efficacy issues. It's a tool, not a magic wand."
Interested in reading more?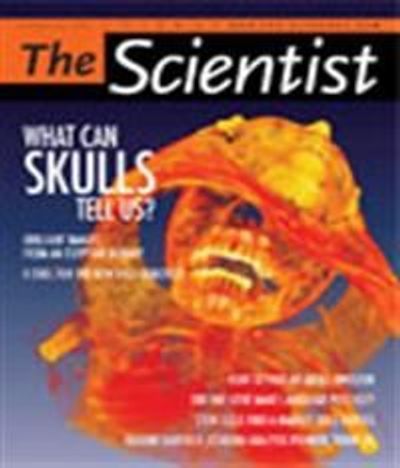 Become a Member of
Receive full access to digital editions of The Scientist, as well as TS Digest, feature stories, more than 35 years of archives, and much more!