In a recent three-hour session at a Chicago hotel room, the University of Wisconsin's technology transfer office hammered out the final details of licensing deal that granted Durham, NC-based Inspire Pharmaceuticals the right to use several patents to develop glau coma treatments.
Wisconsin received a one time payment of $150,000 and a promise of up to $1.8 million more if Inspire meets certain milestones. The university would also receive royalties from any sales of products based on the patents, according to Inspire's filing with the US Securities and Exchange Commission. Wisconsin's policy is to share 20% of gross revenues from a project with the university's inventors, this case, Paul L. Kaufman, professor and chairman ophthalmology and visual sciences. The patents are based on the research of Kaufman and Benjamin Geiger, professor of molecular, cell, and tumor biology and dean of biology at Weizmann Institute in Israel.
The deal, which was...
PRESSURE ON TECH TRANSFER
Courtesy of Louis M. Scarmoutzos
TTOs have come a long way since 1925, when the University of Wisconsin's board of regents approved a plan to create a nonprofit patent organization independent of the university. It was a novel concept at the time.
In the United States, technology transfer got a huge boost with the 1980 enactment of the Patent and Trademark Law Amendments, commonly known as the Bayh-Dole Act. That legislation permitted universities and their contractors to take title, or legal right of possession, to inventions or discoveries that result from federally funded research. The goal was to put the onus on institutions to ensure that important discoveries were commercialized to benefit the public good.
"The sophistication of starting businesses – venture capital, royalties, stock, conflicts of interest – all of that was not a consideration in 1980," explains Ann M. Hammersla, president of the Association of University Technology Managers (AUTM) and senior intellectual property counsel for intellectual property at the Massachusetts Institute of Technology in Cambridge. Since that time, however, business demands and economic realities have put pressure on TTOs. The ultimate goal is to help the public, but a blockbuster discovery can create royalty that didn't previously exist. Still, the revenue derived from these activities remains a tiny fraction of the overall revenue of most individual institutions. In the aggregate, 194 institutions reported $1.3 billion in license income in 2003, according to the latest AUTM survey.
By sheer amount of money spent on research, including grants from the government, industry, or other sources, the University of California system stands out among US universities, with $2.62 billion of expenditures in fiscal year 2003, according to the survey. Overall, 188 participating hospitals and universities reported $38.5 billion in sponsored-research expenditures.
The UC system also excels as measured by royalties and fees received from licenses to companies. In 2003, UC generated $61.1 million, second only to New York University, which made $85.9 million. The University of Wisconsin's TTO ranked third, with $37.6 million. Among hospitals and research institutes, the Sloan-Kettering Institute for Cancer Research was the top income producer, receiving $74 million in income in 2003. Some industry experts caution, however, that income is not the best measure of overall performance, since any one year may reflect a lucky break.
A better indicator may be the number of patent applications filed in a year. Using this measure, the University of California stood leagues above other US institutions in 2003, with 490 filings, followed by Johns Hopkins University (380), Stanford University (290), MIT (235), and California Institute of Technology (207). Another useful marker is the number of startup companies formed. In the aggregate, US universities, hospitals, and research institutes spawned 374 ventures in 2003.
AUTM survey editor Ashley J. Stevens says that plotting achievements such as these against total research expenditures, a key indicator of the support an institution receives for research, yields the best benchmark of individual performance. A mammoth organization such as UC, with billions of dollars in sponsored research, would be expected to file more patents, start more companies, and report more invention disclosures than an institution with several million in research spending, he explains.
WHAT TO EXPECT
A clear mission statement is another hallmark of a good TTO, according to Allan Paau, assistant vice chancellor and director of the Office of Technology Transfer and Intellectual Property Services at UC-San Diego. "You would be surprised that many universities go into technology transfer without really understanding why they go into [it], what they're going to get out of it," Paau says.
UC-San Diego's mission is clear: to leverage intellectual property in a way that will strengthen and diversify the local economy. More than a third of the transactions it completes, including licensing agreements and startups, are with San Diego-area companies, 45% are within southern California, and 56% overall remain within the state. That strategy has helped to reinvigorate the San Diego community. What was once a sleepy tourism- and military-based town has morphed into a world-class science-and-technology hub, home to more than 400 biotechnology and biomedical device companies.
Courtesy of Ann M. Hammersia
Successful TTOs should have sophisticated networking skills, adds Pierre Jacquet, vice president in the Boston office of L.E.K. Consulting, a global adviser to the life sciences industry. "Instead of being reactive and waiting for Big Pharma to call them, they are being proactive and knowing the right people to talk to," he says.
That's exactly what Adrienne Day of the Burnham Institute in La Jolla, Calif., is doing. Hired five months ago to fill the newly created post of vice president of business development, Day already has met with many top pharmaceutical executives. By forging new strategic alliances, the independent biomedical research organization hopes to push more of its discoveries into the commercial marketplace.
Day also meets with venture capital groups to discuss funding opportunities. Meanwhile, she's been poring over Burnham's portfolio of discoveries to identify related technologies that might fit together as a packaged licensing deal or be used as a basis for a stand-alone company. "Licensing one antibody here, one assay there, is really not a value-added proposition in the long run," she explains. Individual scientists understand this, Day adds. They see the value in building a technology base that is broad enough to sustain a company rather than pursuing the one-company, one-compound approach.
On measures such as business acumen, interpersonal skills, and commitment of an institution's board of directors, US-based TTOs, in general, "are far ahead" of their international colleagues, according to Karin Bakker, managing director of PharmaPlus Consultancy, a Dutch consulting firm that advises medical and pharmaceutical clients. Often, TTOs lack the skills to perform their duties, and from one country to the next, the skills vary widely. "Through various incentives, the technology transfer offices in Germany are better organized, more professional, and have more skilled employees than in those in the Netherlands," she adds.
An endowment is also a plus because it helps cover the cost of operating the TTO and the risk of betting on a technology. The University of Wisconsin's TTO has a substantial endowment that shoulders the upfront cost of patents and the risk of pursuing untested inventions, says Andy Cohn, government and public affairs manager.
Even if a TTO has all the right ingredients to commercialize a finding, scientists still need to have patience because deals can have a protracted timeline, if they happen at all. "When we take an invention in, the average time it takes to see any money from that invention is seven years," Cohn says.
AVOIDING THE GREED TRAP
It's not always obvious whether a particular piece of intellectual property should be licensed or spun into a new company. Relatively few discoveries merit the time, effort, and expense involved in starting a company, says Gregory M. Weinhoff, a partner with Collinson Howe & Lenox, a Stamford, Conn., venture capital firm. The best TTOs know how to make the distinction, he says. Amicus Therapeutics, launched in April 2002, is one of those exceptions, according to Weinhoff, who serves on the board of the North Brunswick, NJ-based company.
Amicus is developing a novel therapeutic approach to treating genetic disorders based on the research of Jian-Qiang Fan, an assistant professor in the Department of Human Genetics at Mount Sinai School of Medicine in New York City. Initially, Amicus is focusing on developing a drug to treat Fabry disease, a lipid-storage disorder that puts people at risk of stroke, heart attacks, and kidney damage. But the underlying technology – a small-molecule approach to restoring normal function of mutant proteins – is believed to have broader applications for treating a wide range of genetic disorders, and therefore provides the basis for a budding enterprise. "That was the key: a very broad technology platform," Weinhoff says. Fan now holds the title of founder and vice president of research.
TTOs also need to avoid the greed trap, which can be a potential deal breaker. "At times, universities place too high of a price tag on technologies," says Hammersla. She's never had a deal fall through because of pricing, but inflated prices can signify an institution has overly exuberant expectations for the technology or perhaps its ignorance of competing technologies. "There are all sorts of environmental factors that the university itself, the negotiator, may not be aware of," Hammersla explains.
During the Wisconsin/Inspire deal, another party expressed interest in the technology, even though the University hadn't been wooing other licensing candidates. "It was just absolutely coincidental," says Radspinner. He could have started a bidding war between the parties, but it would have undermined trust, which is a big reason why deals fail, he says. Plus, "we believed we were getting fair value from Inspire."
THE ROAD AHEAD
Nearly a century has lapsed since the first university TTO set up shop; the next 25 years will present significant hurdles, experts say. A looming concern is how Congress will respond to pharmaceutical pricing pressures. Any attempt to set price controls could undermine investors' willingness to bankroll risky startups based on patented research, say TTO executives. They also expect greater pressure to provide tomorrow's treatments and cures.
Says Scarmoutzos: "With the decreased R&D conducted in industry, more and more businesses are looking to university sponsored research as a source for new products and new technologies."
Will technology-transfer professionals rise to the challenge? By most accounts, the sophisticated and creative operations will continue to thrive. The profession is savvier than it used to be, says Jacquet: "Most of these academic people understand there is a way to make money out of an idea."
Interested in reading more?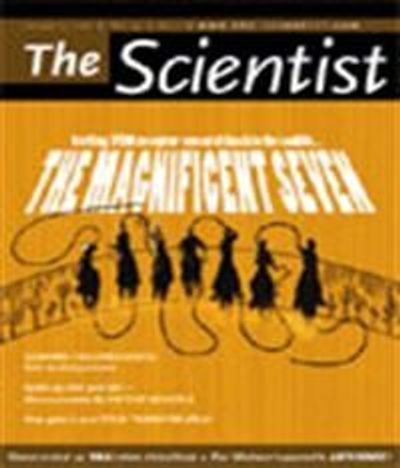 Become a Member of
Receive full access to digital editions of The Scientist, as well as TS Digest, feature stories, more than 35 years of archives, and much more!