Since the New York City life science technology-consulting firm Intrasphere Technologies opened an office in India, Samuel Goldman, cofounder and chief technology officer, says he works fairly bizarre hours, scheduling 6:00 A.M. meetings on a "regular basis." From the looks of it, more and more scientists should brace themselves for strange commutes, middle-of-the-night E-mails, and videoconferences with coworkers. That's right: It appears that offshoring has arrived.
Although the terms "offshoring" and "outsourcing" are often used interchangeably, they are not the same. Offshoring typically describes what happens when a company runs its own facility abroad. Outsourcing describes when a company uses another firm to work as a contractor.
What Work Goes Offshore?
MOST LIKELY TO OFFSHORE
Work that includes repetitive tasks, has clear requirements with little nuance, or little personal interaction with end-users or clients, is less time-sensitive with longer transition periods, digital, Internet-enabled and not multi-disciplinary.
LEAST LIKELY TO OFFSHORE...
WHY OFFSHORE?
Offshoring is becoming more popular for life science companies for many reasons. For one, it's a good way to break into local markets. Running clinical trials in China, for instance, could expand patient populations by billions, says Rice. It's also a lot easier to find treatment-naïve patients in lower-cost countries, says Ames Gross, president of Pacific Bridge Medical, a Bethesda, Md.-based firm that helps companies set up shop in Asia. For instance, an Indian company took only 18 months to find 650 volunteers for a drug study on head and neck cancer, while a German company took twice as much time to find another 100 patients for the same study, he says.
Life Sciences are Behind the Offshoring Curve
Courtesy of Bridge Pharmaceuticals
Anyone in the United States or European Union who has called a technical-support person about a computer problem has probably spoken to an employee in India or elsewhere overseas. But although IT and other industries have been eager to embrace offshoring, in many respects, life science has been somewhat behind the curve.
Unlike other industries, life science is a "zero-defects game," says Glenn Rice, founder and CEO of Bridge Pharmaceuticals, Menlo Park, Calif. Zero defects means that a faulty drug can have deadly consequences, whereas a faulty computer part is often just annoying. Rice reasons that this concept discourages biotech companies from taking risks, such as moving work overseas.
For companies with a handful of products, protecting intellectual property becomes essential, says Samuel Goldman, cofounder and chief technology officer of New York City-based Intrasphere Technologies. He says many firms are unwilling to move operations to countries where someone could figure out a drug's formula and start making it more cheaply. Overall, biotech companies are "pretty conservative" in ways that other industries aren't, he notes.
Now, one by one, the barriers to offshoring in life science are starting to crumble. For instance, countries are working harder than ever to build both US- and EU-approved facilities and a work-force trained in science. "It used to be that people used to leave China to get PhDs," says Paula Stephan, professor of economics at Georgia State University in Atlanta, but China and other countries are now boosting university science training. According to Pacific Bridge Medical in Bethesda, Md., India now graduates approximately 25,000 chemists per year. In addition, for years the United States has been training people from all corners of the globe, who are often willing to return home to work for less with a lower cost of living, Stephan adds. "There are a lot of highly educated people in the world now," she says, and countries are doing their best to attract that talent. Singapore, for one, recently opened a new biomedical campus called Biopolis, which the country hopes will serve as an R&D hub in Asia.
In January 2005, a new patent regime that the World Trade Organization instituted came into force, which may help ease some companies' concerns about protecting their patents. Moreover, many countries are trying to take patent concerns more seriously. According to Pacific Bridge Medical, one Shanghai company fires workers who violate IP protection procedures after only two warnings.
Other regions may also appear more attractive to US and EU companies and individual scientists if they appear open to stem cell research, which the United States and some EU countries do not wholeheartedly support, says Frank Heasley, president and CEO of MedZilla.com in Washington, DC, a networking community for employees and employers in biotechnology, medicine, science, and health care. "Anytime we fail to avail ourselves of an opportunity, it leaves a vacuum and somebody else is going to fill it," he says. In 2002, Alan Colman left the UK's Roslin Institute (of "Dolly the Sheep" fame) for ES Cell International in Singapore, and says he is very happy he made the move. Singapore has a good infrastructure for science and a lot of corporate enthusiasm for stem cells, says Coleman, which has made relocating worthwhile.
In business, it's all about cost, and the life science industry is under more pressure than ever before to cut costs. Operating in lower-cost countries saves companies money, because every worker they hire makes several times less money than US and EU employees. "There are reasons not to go offshore, and there are reasons to go offshore," says Gross, "but the bottom line is cost." For that reason, he predicts that the next five to 10 years will see a "dramatic shift" towards more offshoring for R&D, clinical trials, and manufacturing.
Rice says he came to offshoring while at PharmaStart, a California consulting company. He reasoned that companies would be more likely to invest in preclinical work if drug development costs fell threefold to fivefold, which is possible if companies open shop in Asia. He formed Bridge Pharmaceuticals to help companies do FDA-compliant drug development abroad and has been working ever since. "We can't keep up with the business," he says.
EU OFFSHORING
While many American companies are thinking about expanding into lower-cost countries, Europeans are still looking towards America, says Carol Featherstone, editor-in-chief of The ELSO Gazette, an E-magazine of the European Life Scientist Organization in Germany. According to a Financial Times newspaper report, Big Pharma spent 50% more on research in Europe than in the United States in 1990. While R&D spending has grown on both sides of the Atlantic, by 2001 40% more was being spent in the United States than in Europe. The reasons include political issues such as pricing control and taxation policy, as well as research concerns such as talent availability and access to academic networks.
The European Union is encouraging its scientists to embrace mobility, says Featherstone. Scientists in places like the United Kingdom, Scandinavia, and the Netherlands are being urged to spend time in southern and eastern Europe, and vice versa. Doing so, will help internationalize EU science and bring the region more up to speed with its US and Japanese competitors, Featherstone notes. "The more mixing there is of talents, of cultures, the more creative the environment is," she says.
PACK YOUR BAGS?
It's too soon to know what an offshoring boom might do to US and EU life science jobs. Recently, the BLS released a list of characteristics that render jobs more likely to leave the United States (see box, p. 36). BLS's Saunders and his colleagues are currently trying to rank the occupations that are most and least likely to lose jobs because of offshoring, and he expects to release the results this summer.
Overall, experts predict that manufacturing jobs and any job that can be automated, such as reading X-rays, data entry, and basic R&D, are more likely to move offshore. While early-stage clinical trials may occur more often abroad, late-stage trials will likely stay close to home, in order to test products in the target patient population. Goldman says that Intrasphere has moved some of its IT development to the new India office, but the company is keeping the departments that handle strategy and analysis, and most likely business process development, onshore.
Will these transitions reduce or create jobs? A. Srivathsan, director of life science and health care at Marlabs, an IT firm in Edison, NJ, that has an office in India, says that companies setting up shop elsewhere will be able to investigate more drug candidates for less money. This means more molecules will enter clinical trials and return to the United States and European Union for final testing and development. "Offshoring will create more jobs," he predicts. And although science education is improving abroad, lower-cost countries have a long haul before they can match the innovation and research prowess of the United States and European Union, he adds.
But Pacific Bridge's Gross warns that even if companies say that offshoring will create jobs, the ultimate goal is replacement. And even if no jobs are replaced, once a company opens its doors in India or China, whenever they need to expand, they will look first to that cheaper labor market before hiring a new staffer in the United States, he notes. Indeed, BLS's Saunders says that companies may not be honest when they say offshoring won't cut jobs back home, since it is "unpopular" to admit they are planning to move 5,000 jobs over to India. "It's seen as a bad move by the customers on the part of the company," he says.
Outsourcing Predictions
By 2006, 57% of pharmaceutical companies will outsource at least 20% of R&D, a nearly two-fold increase from 2003.
By 2008, twice as many pharmaceutical companies will be out-sourcing more than 80% of clinical development operations than did those in 2003.
By 2008, the proportion of biotech companies that outsource at least 80% of manufacturing will double.
Between 2004 and 2008, the percentage of biotech companies that will save at least 50% by outsourcing discovery and research is expected to double.
Source: "Successful outsourcing of pharmaceutical R&D: trends and strategies," Cambridge Healthtech Advisors, 2004.
The best way for scientists to stay afloat as offshoring increases is to keep abreast of cutting-edge technologies in their fields, perhaps through continuing-education courses, says Gross. Scientists need to "stay on top of the industry, so they can add value over here," he says. Employers will also be attracted to scientists who are willing to travel and be flexible about when they can expect E-mails or meetings with coworkers in other time zones, says Rice.
Offshoring can be a great opportunity, and not just a threat to jobs in established biotech areas, says Jack Benton, vice president of marketing for TPI, a Woodlands, Texas-based consulting firm that helps companies with outsourcing. Offshoring gives scientists the opportunity to spend a few years abroad and work with people from different cultures, he says. Traveling for fun or getting some education abroad may give scientists an edge if they want to take advantage of offshoring opportunities, he recommends.
Scientists should prepare for the change in schedule that comes with offshoring, says Rice. Since he has been working with Asian companies, he has grown accustomed to E-mails that arrive all day from the United States and all night from Asia. And, he celebrates different holidays: For two weeks in February, all of China shuts down for the lunar New Year, with workers even turning off their phones.
Other challenges arise, too. For instance, even if countries improve their IP protection laws, those laws may not always be enforced, says Gross. Also, dealing with cultural differences often cannot easily be overcome. For example, some cultures have a bias towards positive data, and are hesitant to admit they found negative results in experiments, says Rice.
ELSO's Featherstone recommends that offshoring not be blown out of proportion. Even if companies start looking abroad more frequently, she predicts that smaller firms will stay close to regions that have long been strong academically, such as Cambridge and Oxford, in the UK, and Boston and California in the US. And even though IT has been offshoring for years, US and European companies still hire plenty of IT workers, says Benton. As for Rice, he says he loves the opportunity to shuttle back and forth between the United States and Asia each month, and that his work will help expand jobs back home. "The more I do it, the more I know it's the future," he says.
Interested in reading more?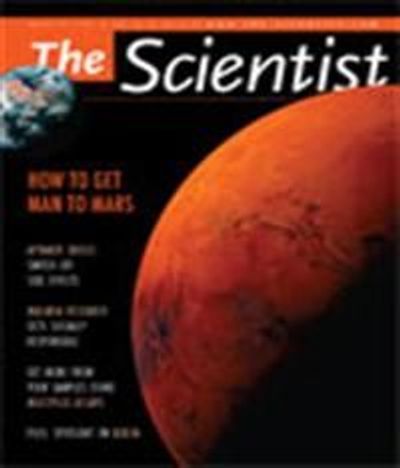 Become a Member of
Receive full access to digital editions of The Scientist, as well as TS Digest, feature stories, more than 35 years of archives, and much more!