C. Heurteaux et al., "Deletion of the background potassium channel TREK-1 results in a depression-resistant phenotype," Nat Neurosci, 9:1134-41, September 2006.
A deletion in the KCNK2 gene encoding the two-pore domain potassium channel Trek-1 results in antidepressant-like behaviors. Intriguingly, a previous report showed that this channel is inhibited by antidepressants that target neurotransmitter reuptake inhibitors at near-therapeutic concentrations (Kennard et al., Br J Pharmacol, 144:821-9, 2005 | [PubMed]). Therefore, the antidepressant activity of SSRIs may include a Trek-1 component.
Marcos Milla
Roche, Palo Alto, Calif.
F.S. Alkuraya et al., "SUMO1 haploinsufficiency leads to cleft lip and palate," Science, 313:1751, Sept. 22, 2006.
Genomic analysis of a 5-year-old girl born with a unilateral cleft lip and palate revealed disruption of the SUMO1 gene. The protein that must be modified by SUMO1 to prevent abnormal palate development was not identified in the study; however, a possible candidate...
A.W. Paton et al., "AB5 subtilase cytotoxin inactivates the endoplasmic reticulum chaperone BiP," Nature, 443:548-52, Oct. 5, 2006.
This study is the first to identify the cellular target of the AB5 subtilase cytotoxin, produced by certain toxigenic strains of Escherichia coli, and has important implications for combating these highly pathogenic strains.
Martin Pool
University of Manchester, UK
These papers were selected from multiple disciplines from the Faculty of 1000, a web-based literature awareness tool (www.f1000biology.com).
Interested in reading more?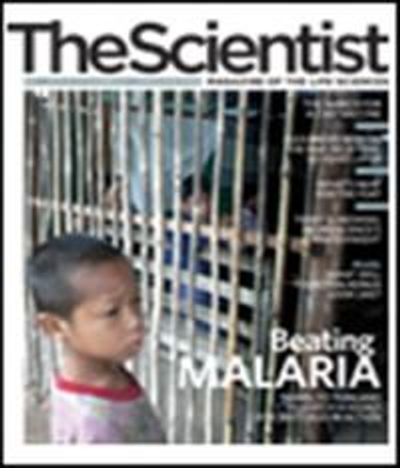 Become a Member of
Receive full access to digital editions of The Scientist, as well as TS Digest, feature stories, more than 35 years of archives, and much more!