X. Zhang et al., "An allosteric mechanism for activation of the kinase domain of epidermal growth factor receptor," Cell, 125:1137-49, June 16, 2006.
This structural/biochemical study provides compelling evidence that the epidermal growth factor (EGF) receptor kinase domain is activated through formation of an asymmetric dimer, in which the C-lobe of one kinase domain impinges on the N-lobe of the other kinase domain, activating the latter.
Stevan Hubbard
New York University School of Medicine, USA
J. Wang et al., "Platensimycin is a selective FabF inhibitor with potent antibiotic properties," Nature, 441:358-61, May 18, 2006.
This paper reports the discovery and characterization of a new compound, platensimycin, that seems to have broad-spectrum, Gram-positive antibiotic activity by binding to the catalytic apparatus of a known antibacterial target FabF.
Xiayang Qiu
Pfizer Inc., USA
S. Wang et al., "Venular basement membranes contain specific matrix protein low expression regions that act as exit...
Interested in reading more?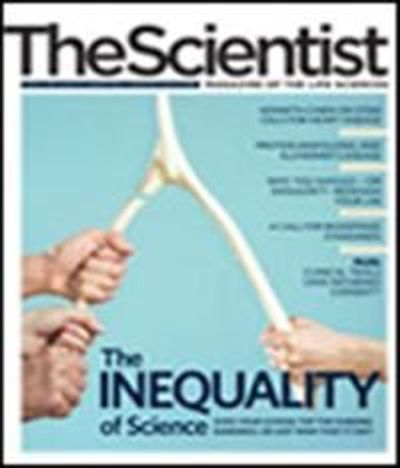 Become a Member of
Receive full access to digital editions of The Scientist, as well as TS Digest, feature stories, more than 35 years of archives, and much more!