K.K. Farh et al., "The Widespread Impact of Mammalian microRNAs on mRNA repression and evolution," Science, 310:1817-21, Dec. 16, 2005.
Expression of mRNA carrying the conserved 7 nt sites matching microRNAs can be strong at developmental stages before microRNA expression but is reduced at a later stage. Genes preferentially expressed at the same time and place as microRNAs have evolved to avoid sites matching the miRNAs by adopting non-conserved sites.
Fritz Eckstein
Max Planck Institute for Experimental Medicine,
Germany
W. Zhai et al., "In vitro analysis of huntingtin-mediated transcriptional repression reveals multiple transcription factor targets," Cell, 123:1241-53, Dec. 29, 2005.
This study is interesting as it provides a mechanistic basis for the gain-of-function mutation of the huntingtin (htt) protein responsible for the neurodegenerative Huntington Disease... The htt protein represses Sp1-dependent transcription by specifically targeting several components of the transcription complex including Sp1, TFIID and TFIIF.
Rivka Dikstein
Weizmann Institute of...
Interested in reading more?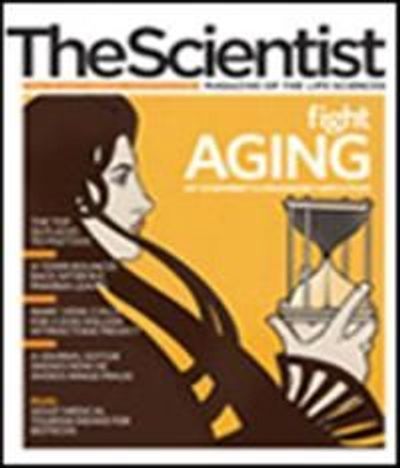 Become a Member of
Receive full access to digital editions of The Scientist, as well as TS Digest, feature stories, more than 35 years of archives, and much more!