Alternative splicing promises to help resolve the question of how 25,000 genes could possibly be enough to encode instructions for a huge range of specialized human cells from osteoplast to neuron. Robert Darnell and colleagues at The Rockefeller University, New York, combined microarray analysis with sophisticated bioinformatics tools to identify, test, and validate 49 targets of the neuronal splicing factor, Nova, revealing that many of these proteins function in the synapse.1 Annette Dolphin, professor of pharmacology, University College London, calls the techniques employed by Darnell's team "absolutely amazing."
"It was pointed out to me by a postdoc that Darnell had found alternative splicing in a calcium channel. I was fascinated by his findings in general and the methods that he used to find these specific alternative splice variants that only occur in brain.
"First author Jernej Ule and colleagues really harnessed the power of...
1. J. Ule et al., "Nova regulates brain-specific splicing to shape the synapse," Nat Genet, 37:844?52, August, 2005.
Interested in reading more?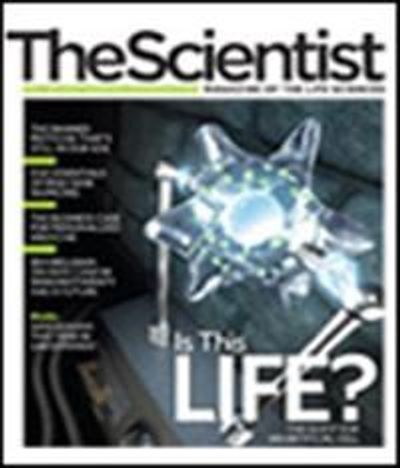 Become a Member of
Receive full access to digital editions of The Scientist, as well as TS Digest, feature stories, more than 35 years of archives, and much more!