Standing exactly five feet tall - 5'1" with his shoes on - Neil Kelleher cuts an unlikely figure on the basketball court. Yet, Craig Mizzen, a colleague and collaborator at the University of Illinois, Urbana-Champaign (UIUC), says Kelleher is "surprisingly good.... He makes up with energy what he lacks in height."
In science, Kelleher has drive and a knack for knowing when to take the shot. While at a talk given by Fred McLafferty, a Cornell mass spectrometry guru, Kelleher asked some probing questions about McLafferty's blending of Fourier transform mass spectrometry (FTMS) with electrospray ionization. Kelleher sensed promise in the technology. "He had just built the better mousetrap," he says. McLafferty, in turn, noted promise in the young Fulbright scholar who mentioned he had been interviewing for graduate school.
"I turned on the sales pitch," McLafferty recalls. In 1993 Kelleher joined McLafferty and...
Title: Associate Professor of Chemistry,
University of Illinois,
Urbana-Champaign
Age: 36
Representative Publications:
1. N.L. Kelleher et al., "Top down versus bottom up protein characterization by tandem high-resolution mass spectrometry," J Amer Chem Soc, 121:806-12, 1999. (Cited in 158 papers) 2. N.L. Kelleher et al., "Posttranslational heterocyclization of cysteine and serine residues in the antibiotic Microcin B17: Distributivity and directionality," Biochemistry, 38:15623-30, 1999.
Correction (posted August 4):
When originally posted, this story misattributed a quote about Kelleher's golf swing. The quote is now properly attributed to McLafferty.
Interested in reading more?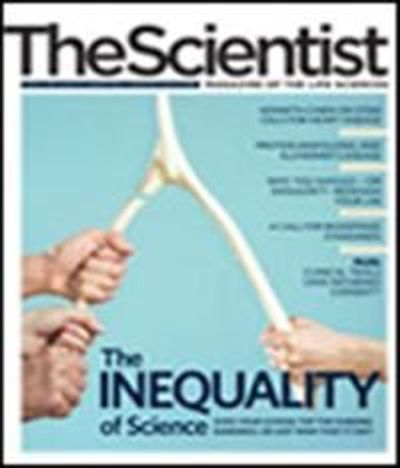 Become a Member of
Receive full access to digital editions of The Scientist, as well as TS Digest, feature stories, more than 35 years of archives, and much more!