STIMulating Discoveries
Two groups reveal an essential messenger in store-operated calcium entry.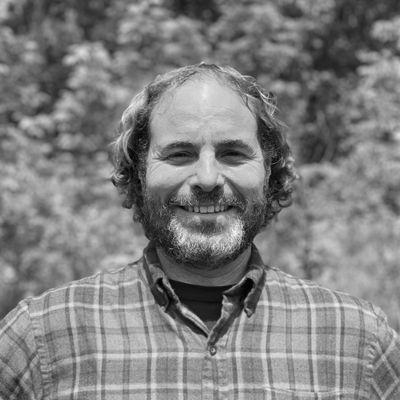 Oct 1, 2007
Keeping calcium levels high in the endoplasmic reticulum is critical for protein synthesis and folding, and cellular functions such as smooth muscle contraction and T lymphocyte differentiation and proliferation depend upon calcium entry. Most cells utilize a pathway called store-operated calcium entry, whereby the emptying of intracellular calcium stores opens calcium release-activated calcium (CRAC) channels in the plasma membrane, allowing the influx of extracellular calcium to replenish stores in the endoplasmic reticulum.
Some aspects of the pathway have been characterized since the phenomenon was discovered in 1986, but for almost 20 years, the molecular messengers translating calcium-store depletion to CRAC-channel activation remained shrouded in mystery. Then, in 2005, an essential part of the mystery was solved.
New components
Recently, other researchers conducted genome-wide RNAi screens on Drosophila to uncover another key component to store-operated calcium entry: the putative CRAC channel protein itself, olf186-F (Orai), which established an entirely new family of channels. Last year three separate labs identified Orai as the pore-forming subunit that interacts with STIM to incite store-operated calcium influx. The first of these to be published (also a Hot Paper) identified a genetic defect in Orai1 - the human Orai homologue - as responsible for the loss of CRAC channel function and subsequent immunodeficiency in patients with severe combined immune deficiency.5
With STIM and Orai identified as the essential components of store-operated calcium entry, the calcium signaling community has taken to characterizing the molecular interaction between the two. "We still don't know how STIM talks to Orai," says Putney, "That's still up in the air to some degree."
Though the nature of STIM and Orai's molecular interaction has yet to be elucidated, Patrick Hogan, of the Immune Disease Institute at Harvard and a collaborator on the study that originally identified Orai, says that the discoveries of the two proteins united the calcium-signaling community. "Once STIM and Orai came out, this whole fractious field that has had trouble agreeing on anything for 15 years or more, came to the conclusion that they really were important players in [store-operated calcium entry]," he says.
References
1. J. Roos et al., "STIM1, an essential and conserved component of store-operated Ca2+ channel function," J Cell Biol, 169:435-55, 2005.
2. J. Liou et al., "STIM is a Ca2+ sensor essential for Ca2+-store-depletion-triggered Ca2+ influx," Curr Biol, 15:1235-41, 2005. (Cited in 89 papers)
3. S.L. Zhang et al., "STIM1 is a Ca2+ sensor that activates CRAC channels and migrates from the Ca2+ store to the plasma membrane," Nature, 437:902-5, 2005. (Cited in 78 papers)
4. Y. Baba et al., "Coupling of STIM1 to store-operated Ca2+ entry through its constitutive and inducible movement in the endoplasmic reticulum," Proc Natl Acad Sci, 103:16704-9, 2006.
5. S. Feske et al., "A mutation in Orai1 causes immune deficiency by abrogating CRAC channel function," Nature, 441:179-85, 2006. (Cited in 77 papers)
Data derived from the Science Watch/Hot Papers database and the Web of Science (Thomson ISI) show that Hot Papers are cited 50 to 100 times more often than the average paper of the same type and age.
J. Liou et al., "STIM is a Ca2+ sensor essential for Ca2+-store-depletion-triggered Ca2+ influx," Curr Biol, 15:1235-41, 2005. (Cited in 89 papers)
S.L. Zhang et al., "STIM1 is a Ca2+ sensor that activates CRAC channels and migrates from the Ca2+ store to the plasma membrane," Nature, 437:902-5, 2005. (Cited in 78 papers)