© Joe Gough
Scientists have identified a candidate taste receptor for lipids. Stimulation of the fatty acid transporter molecule CD36 with long-chain fatty acids in murine taste buds induces changes in feeding behavior and gastric physiology, suggesting CD36 could serve as a taste receptor for fat.1
Animals clearly are drawn to fat, and evidence suggests that this attraction may stem from fat's taste, not just its texture. Coauthor Philippe Besnard at the University of Bourgogne in Dijon, France, says that rats and mice exhibit a spontaneous preference for fatty foods, which persists in olfactory-blocked animals.
According to Besnard, triglycerides, not fatty acids, make up the bulk of dietary lipids. Several lines of evidence suggest that CD36 – an integral membrane glycoprotein that facilitates fatty-acid uptake in a range of tissues – may be a promising candidate for a lipid taste receptor.
Indeed, Besnard and his team found that CD36-null...
Interested in reading more?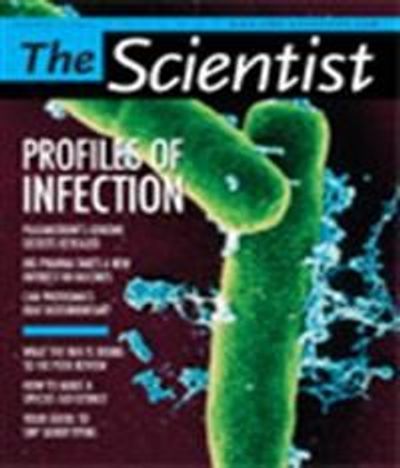 Become a Member of
Receive full access to digital editions of The Scientist, as well as TS Digest, feature stories, more than 35 years of archives, and much more!