In the world of fluorescent labels, organic dyes are out, and quantum dots (QDs) are in. These nanosize crystals of semiconducting material (typically CdSe) sport a broad excitation profile, strong fluorescence, enviable photostability, and narrow, size-dependent emission spectra. QDs are ideally suited for most multiplexed fluorescence applications, but not for fluorescence resonance energy transfer (FRET).
Because different QDs will fluoresce under the same excitation wavelength, they cannot function as FRET acceptors. Now, Georgia Tech chemist Robert Dickson and colleagues have developed a new class of QDs that can overcome this limitation. Dickson's QDs contain 5–31 gold atoms in a water-soluble shell and have both discrete absorption and emission characteristics.1 An added bonus is that gold is safer to work with than cadmium. "You don't get gold poisoning," says Dickson, who has also done work with silver QDs.
Shuming Nie, director of cancer nanotechnology at Emory University, Atlanta, says Dickson's...
Interested in reading more?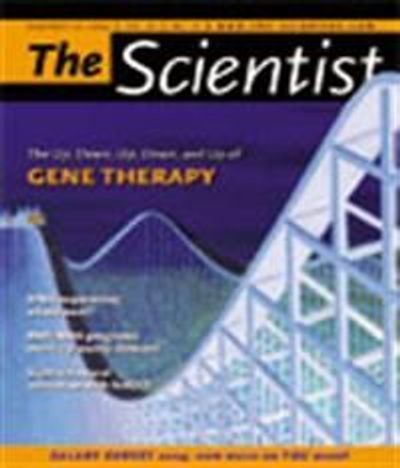 Become a Member of
Receive full access to digital editions of The Scientist, as well as TS Digest, feature stories, more than 35 years of archives, and much more!