Edging Closer to a Malaria Vaccine
Scientists frustrated with the lack of progress toward a useful malaria vaccine may have edged a step closer to that goal with the announcement by a public-private partnership that it has created a promising candidate. GlaxoSmithKline's RTS,S/AS02A is a fusion of immunogenic components of the circumsporozoite protein with hepatitis B surface antigen, plus a proprietary adjuvant. The compound achieved a 58% efficacy against severe disease in 1- to 5-year-old children in a Phase IIb trial in Mozam
Scientists frustrated with the lack of progress toward a useful malaria vaccine may have edged a step closer to that goal with the announcement by a public-private partnership that it has created a promising candidate. GlaxoSmithKline's RTS,S/AS02A is a fusion of immunogenic components of the circumsporozoite protein with hepatitis B surface antigen, plus a proprietary adjuvant. The compound achieved a 58% efficacy against severe disease in 1- to 5-year-old children in a Phase IIb trial in Mozambique. Signs of better efficacy were seen among children at the younger end of the age range. "The importance of this result is that it's the first conclusive evidence that we can produce a malaria vaccine," says Pedro Alonso of the University of Barcelona, who led the trial.1
But Alan Schapira, of the World Health Organization's Roll Back Malaria Department, says it's not quite time yet for a congratulatory pat on the back....
Interested in reading more?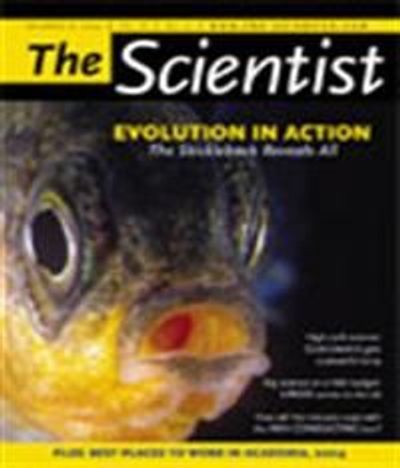 Become a Member of
Receive full access to digital editions of The Scientist, as well as TS Digest, feature stories, more than 35 years of archives, and much more!