These papers were selected from multiple disciplines from the Faculty of 1000, a Web-based literature-awareness tool http://www.facultyof1000.com.
R. Ando et al., "Regulated fast nucleocytoplasmic shuttling observed by reversible protein highlighting," Science, 306:1370-3, Nov. 19, 2004.
The authors describe a new fluorophore (Dronpa) that has a high quantum yield as well as being remarkably photochromic. Dronpa can be interconverted between bright (fluorescent) and dark (nonfluorescent) states by light of different wavelengths and so can be highlighted, erased, and highlighted again in a nondestructive manner in living cells.
- Murray StewartMedical Research Council Laboratory of Molecular Biology, UK
J.S. Weinger et al., "Substrate-assisted catalysis of peptide bond formation by the ribosome." Nat Struct Mol Biol, 11:1101-6, Nov. 11, 2004.
Although high-resolution structures of bacterial ribosomes have been available for four years, the mechanism of peptide bond formation remains elusive. In this paper, the authors find that the 2'OH...
Interested in reading more?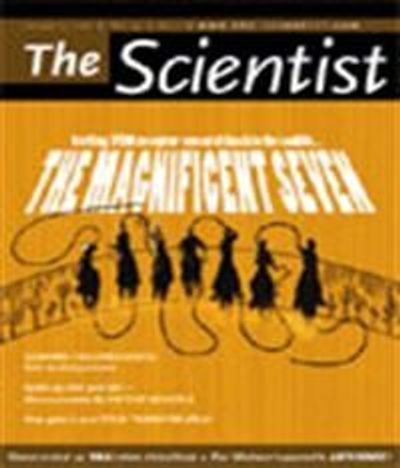 Become a Member of
Receive full access to digital editions of The Scientist, as well as TS Digest, feature stories, more than 35 years of archives, and much more!