© 2005 AAAS
Using a novel bioinformatics approach, researchers identified a gene fusion that seems to occur in a majority of prostate cancers. A common feature of blood cancers, such fusions are rare in solid tumors. A team led by Arul Chinnaiyan at the University of Michigan Medical School found that in 23 of 29 prostate cancer samples, the regulatory region of the TMPRSS2 gene is fused to a gene encoding an ETS transcription factor, causing overexpression of the factor and, in turn, cancerous growth.1
Chinnaiyan's lab had applied cancer outlier profile analysis (COPA) to a subset of microarray data in Oncomine, the group's public database of human cancer gene-expression data. They identified genes with an unusually high degree of overexpression in prostate cancer.
They focused on two genes, ERG and ETV1, which both code for ETS family transcription factors involved in oncogenic translocations in both Ewing sarcoma...
Interested in reading more?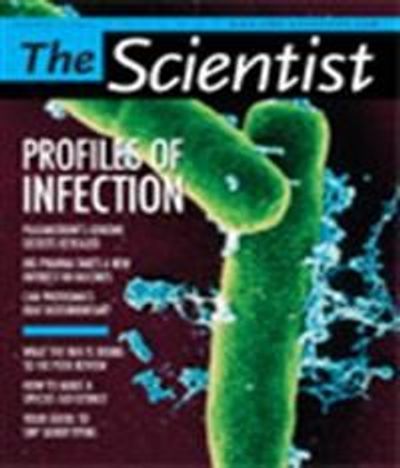 Become a Member of
Receive full access to digital editions of The Scientist, as well as TS Digest, feature stories, more than 35 years of archives, and much more!