National Cancer Institute researcher Eric Huang and colleagues have identified a mechanism that promotes mutations under hypoxic conditions.1 The oxygen-deprived microenvironment of certain tumors causes genetic instabilities that stimulate tumor progression and metastasis.
Huang's team found that, under certain cellular conditions, the hypoxia-induced transcription factor HIF-1α is responsible for hindering the cell's mismatch repair (MMR) system, crucial for maintaining genetic integrity.
Working with various human cancer cell lines, the group found that HIF-1α acts by displacing Myc, the transcriptional activator of two nuclear proteins, MSH2 and MSH6. In the absence of HIF-1α, Myc activates the expression of the two compounds, which then dimerize to form the MutSα complex – one of the mammalian versions of the MMR system. In the presence of HIF-1α, Myc cannot reach the promoters, and the expression of MutSα is inhibited.
They also found that p53 is essential for the pathway to proceed. Yale University...
Interested in reading more?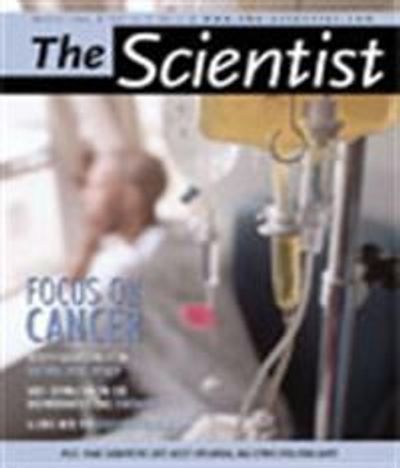 Become a Member of
Receive full access to digital editions of The Scientist, as well as TS Digest, feature stories, more than 35 years of archives, and much more!