These papers were selected from multiple disciplines from the Faculty of 1000, a Web-based literature awareness tool http://www.facultyof1000.com.
J. Lu et al., "MicroRNA expression profiles classify human cancers," Nature, 435:834–8, June 9, 2005.
This article makes the surprising discovery that microRNA-expression profiles can be better predictors of cancer outcome than mRNA profiles. This conclusion is based on the use of a novel, bead-based flow-cytometry approach to examine the expression of 217 miRNAs from 334 samples.
- Miles WilkinsonUniversity of Texas MD Anderson Cancer Center
I. Bentwich et al., "Identification of hundreds of conserved and nonconserved human microRNAs," Nat Genet, 37:766–70, July 2005.
Eighty-nine human microRNAs are confirmed by cloning and sequencing. The miRNAs are grouped into families on the basis of hairpin sequence similarities, and are located on the genome in two nonconserved clusters.... The authors bring the total number of human miRNAs to 311, suggesting...
Interested in reading more?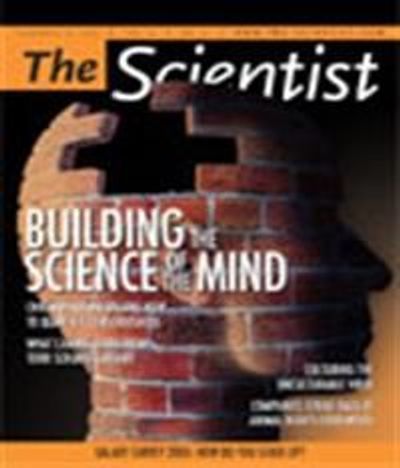 Become a Member of
Receive full access to digital editions of The Scientist, as well as TS Digest, feature stories, more than 35 years of archives, and much more!