These papers were selected from multiple disciplines from the Faculty of 1000, a Web-based literature awareness tool http://www.facultyof1000.com.
H. Aldaz et al., "Insights into microtubule nucleation from the crystal structure of human β-tubulin," Nature, 435:523–7, May 26, 2005.
The authors have determined the crystal structure of γ-tubulin bound to GTP-γ S (a non-hydrolyzable GTP analog) at 2.7 Å resolution. γ-tubulin forms part of the γ-tubulin ring complex (γ-TuRC) required for microtubule assembly. Comparison of the structure determined with several others from the αβ-heterodimer ... strongly suggests a mechanism of microtubule nucleation in which lateral association of γ-tubulin molecules plays a critical role.
- Jose ValpuestaIndependent Universtiy of Madrid, Spain
G.G. Liou et al., "Assembly of the SIR complex and its regulation by O-Acetyl-ADP-Ribose, a product of NAD-dependent histone deacetylation," Cell, 121:515–27, May 20, 2005.
This study provides an elegant biochemical link between Sir2-mediated histone deacetylation and...
Interested in reading more?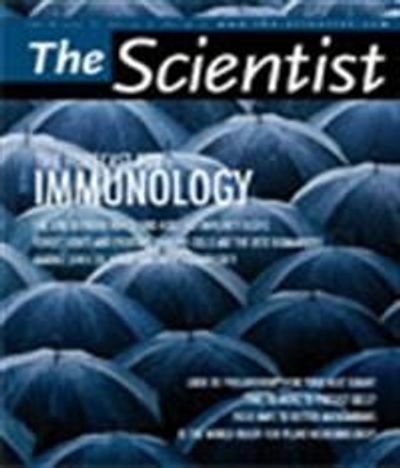 Become a Member of
Receive full access to digital editions of The Scientist, as well as TS Digest, feature stories, more than 35 years of archives, and much more!