These papers were selected from multiple disciplines from the Faculty of 1000, a Web-based literature awareness tool http://www.facultyof1000.com.
S.J. Lolle et al., "Genome-wide non-mendelian inheritance of extra-genomic information in Arabidopsis," Nature, 434:505–9, March 24, 2005.
This paper reports an unusual form of inheritance in Arabidopsis "hothead" mutants, where DNA sequence information absent in the parent but present in previous generations reappears at high frequency in selfed progeny of homozygous mutant plants. The specificity of the observed DNA sequence changes led the authors to propose the existence of a genome-wide library of stable, heritable RNAs, which can be used for template-directed changes in DNA sequence.
- Marjori MatzkeAustrian Academy of Sciences
P.Y. Wang et al., "OSBP is a cholesterol-regulated scaffolding protein in control of ERK 1/2 activation," Science, 307:1472–6, March 4, 2005.
This paper reports the surprising observation that oxysterol binding protein (OSBP) associates in a...
Interested in reading more?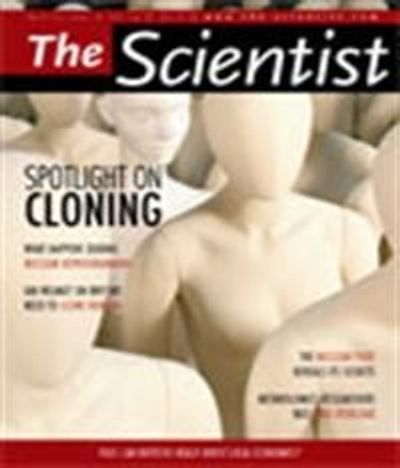 Become a Member of
Receive full access to digital editions of The Scientist, as well as TS Digest, feature stories, more than 35 years of archives, and much more!