These papers were selected from multiple disciplines from the Faculty of 1000, a Web-based literature awareness tool http://www.facultyof1000.com.
S.E. Williams et al., "Hemoxygenase-2 is an oxygen sensor for a calcium-sensitive potassium channel," Science, 306:2093-7, Dec. 17, 2004.
It was known that [Big K+] channels are sensitive to oxygen, but the mechanism of sensing oxygen has remained elusive. It appears now that hemoxygenase-2 is in a complex with BK channels, and that carbon monoxide, a product of HO-2 activity, activates the channel.
- Ardem PatapoutianScripps Research Institute, La Jolla, Calif.
A. Aharoni et al., "The 'evolvability' of promiscuous protein functions," Nat Genet, 37:73-6, January 2005.
It is always intriguing to see how nature succeeds to put new functions on old frameworks. In this paper, the authors suggest how a promiscuous protein function evolves without affecting the primary function.
- Gideon SchreiberWeizmann Institute of Science,...
Interested in reading more?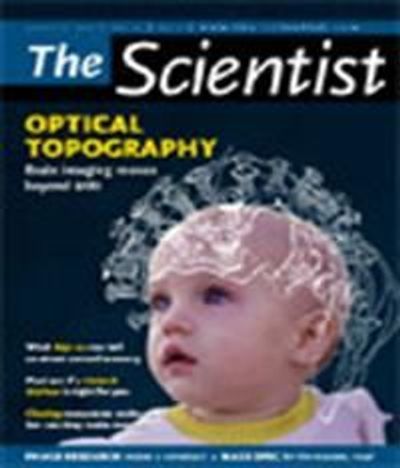 Become a Member of
Receive full access to digital editions of The Scientist, as well as TS Digest, feature stories, more than 35 years of archives, and much more!