These papers were selected from multiple disciplines from the Faculty of 1000, a Web-based literature awareness tool http://www.facultyof1000.com
N. Gupta-Rossi et al., "Monoubiquitination and endocytosis direct γ-secretase cleavage of activated Notch receptor," J Cell Biol, 166:73–83, July 5, 2004.
This paper is important because it shows that the Notch receptor must be monoubiquitinated and endocytosed before it can be cleaved by presenilin/γ-secretase, a key step in Notch activation .... These findings contradict a previous study claiming that endocytosis is dispensable for signaling by such Notch forms.
- Mark Fortini
National Cancer Institute, USA
C. Wiesmann et al., "Allosteric inhibition of protein tyrosine phosphatase 1B," Nat Struct Mol Biol, 11: 730–7, August 2004.
An inhibitor for protein tyrosine phosphatase 1B (PTP-1B) was found to bind 20 Ångstroms away from the active site. It was still active as an inhibitor, however, because it stabilized the open-enzyme conformation, preventing the enzyme...
Interested in reading more?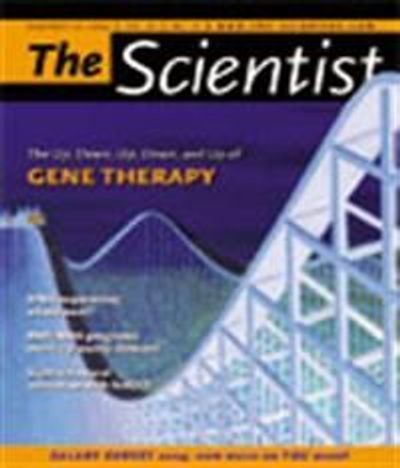 Become a Member of
Receive full access to digital editions of The Scientist, as well as TS Digest, feature stories, more than 35 years of archives, and much more!