These papers were selected from multiple disciplines from the Faculty of 1000, a Web-based literature awareness tool http://www.facultyof1000.com.
G. Hutvágner et al., "Sequence-specific inhibition of small RNA function," PLoS Biol, 2:E98, April, 2004.
Hutvágner et al. have shown that 2'-O-methyl oligonucleotides stoichiometrically and irreversibly inhibit the activity of [microRNAs and small interfering RNAs], paving the way for rapid evaluation of their in vivo functions. Further, they use a 2'-O-methyl oligonucleotide targeted against the Caenorhabditis elegans' miRNA let-7 to show that Argonaute family proteins are constituents of a let-7 protein-RNA complex.
- Julie Ahringer, Wellcome Trust/CRC Institute of Cancer and Developmental Biology, United Kingdom
X.M. Sun et al., "Caspase activation inhibits proteasome function during apoptosis," Mol Cell, 14:81–93, April 9, 2004.
This paper reports a novel finding that the proteasome is inactivated by caspases at an early stage of apoptosis, which provides feed-forward amplification of apoptotic signals....
Interested in reading more?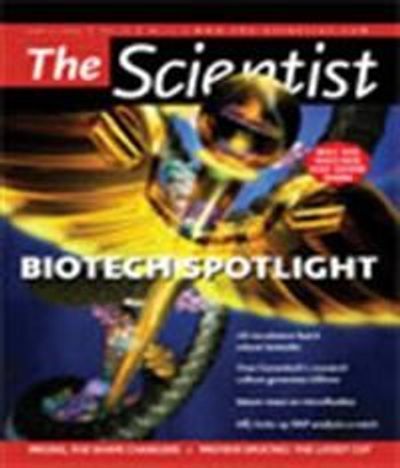 Become a Member of
Receive full access to digital editions of The Scientist, as well as TS Digest, feature stories, more than 35 years of archives, and much more!