Healthy immune systems are supposed to ignore self-molecules when looking for foreign invaders. But researchers at the Scripps Institute in, La Jolla, Calif., have shown that non-stimulatory peptides, including self-peptides, interact with the CD8 coreceptor to help the T-cell receptor (TCR) find its target antigen1. David Kranz of the University of Illinois, Urbana-Champaign says, "It's been kind of a puzzle: How can only a few [antigenic] peptide MHCs stimulate a T cell?"
Nicholas Gascoigne and colleagues used fluorescence resonance energy transfer (FRET) to monitor intracellular interaction between CD8 and CD3, the signaling complex of the TCR. The FRET signal was transiently induced 10–12 minutes following antigen recognition, settling a long-standing debate as to whether CD8 interacts with the TCR-CD3 complex constitutively or only after recognition of the target antigen.
To assess CD8 interaction with non-stimulatory peptide-MHC complexes, the researchers exposed T cells to both antigenic and self-peptides. CD8...
Interested in reading more?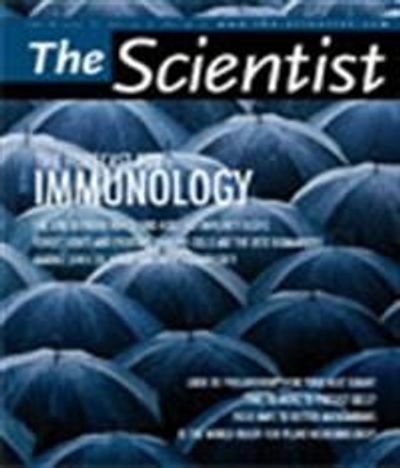 Become a Member of
Receive full access to digital editions of The Scientist, as well as TS Digest, feature stories, more than 35 years of archives, and much more!