Sunbathers at the beach could soon be applying DNA for protection rather than the highest SPF. Researchers led by David Goukassian and Barbara Gilchrest at the Boston University School of Medicine found that topical application of oligonucleotides increases DNA-repair after extensive UV exposure, thus reducing incidence of skin cancer in mice.
Goukassian's team applied thymidine dinucleotide (pTT) to hairless mice prone to skin cancer.1 The topical DNA treatment upregulated and activated p53, enhancing pyrimidine dimer removal and decreasing UV-induced mutations. After intensive UV irradiation five days per week for three weeks, pretreated mice were 78% cancer-free, while those left untreated were only 12% cancer-free, according to Gilchrest. She adds that topical DNA application induces the same DNA damage-signaling response that occurs when a telomere's 3' overhang is disrupted, although the telomere overhangs remain intact.
Tim Bowden, a University of Ari-zona molecular and cellular biologist, writes in an E-mail...
Interested in reading more?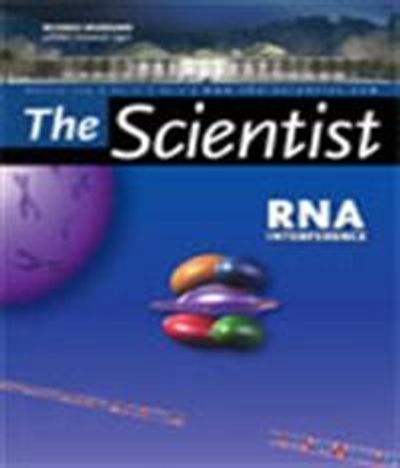 Become a Member of
Receive full access to digital editions of The Scientist, as well as TS Digest, feature stories, more than 35 years of archives, and much more!