Courtesy of David S. Goodsell
Ribosomal proteins, classically thought to function only as translational machinery, now appear to play a role in the HDM2-p53 pathway. Recent work by scientists at the University of Texas MD Anderson Cancer Center in Houston shows that during cell-growth inhibition, ribosomal protein L11 translocates from the nucleolus to the nucleoplasm where it binds HDM2 (human double minute 2), disrupting HDM2's contact with tumor suppressor p53.1 Without HDM2-mediated p53 ubiquitination, p53 is no longer targeted for degradation; thus it is free to induce cell-cycle arrest.
Researchers are now identifying other ribosomal proteins that interact with the HDM2-p53 pathway. Calling this dual function of ribosomal proteins "significant," Hua Lu, associate professor of biochemistry and molecular biology at Oregon Health Science University in Portland, says, "It reflects how cells efficiently utilize their components to do many things."
The interaction between ribosomal proteins and HDM2 may be relevant...
Interested in reading more?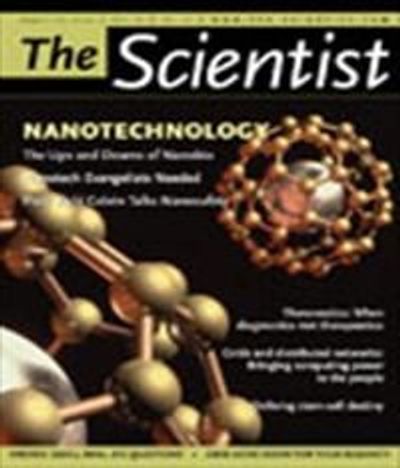 Become a Member of
Receive full access to digital editions of The Scientist, as well as TS Digest, feature stories, more than 35 years of archives, and much more!