Courtesy of Bobbi Low
Japanese researchers have identified a sperm protein that is essential for the fusion of the sperm and egg membranes during fertilization.1 They call the protein Izumo, after the Japanese shrine dedicated to marriage.
Masaru Okabe of Osaka University and coworkers found that Izumo, an antigen on mice sperm involved in fusion, is a novel protein of the immunoglobulin superfamily. Proteins belonging to this family are membrane-anchored and are usually involved in cell-cell adhesion. The researchers established Izumo's role in fertilization by producing a knockout mouse line. They found that the mice were healthy, but the males were sterile. Their sperm bound to and penetrated the zona pellucida but could not fuse with the egg.
"Now there's a candidate molecule that is out there that might help us understand better how membranes actually fuse," says University of Pennsylvania biologist Richard Schultz. He points to the potential...
Interested in reading more?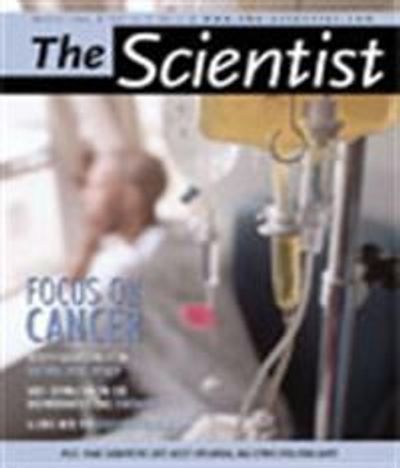 Become a Member of
Receive full access to digital editions of The Scientist, as well as TS Digest, feature stories, more than 35 years of archives, and much more!