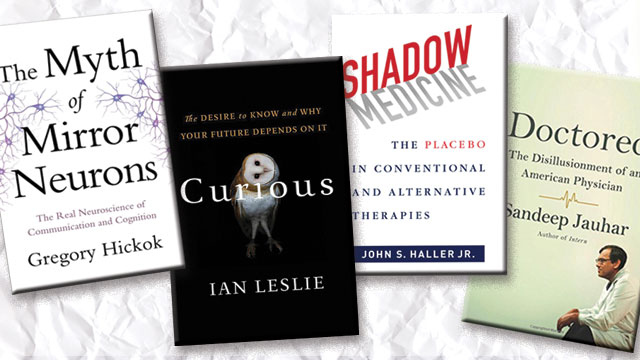 By Gregory Hickok
W.W. Norton & Company, August 2014

Serving as a case study in how excitement about a scientific discovery can go astray, The Myth of Mirror Neurons relates the breathless exuberance that attended the identification of a new type of brain cell initially regarded as a revelation in our understanding of human brain function. University of California, Irvine, cognitive scientist Gregory Hickok throws cold water on the idea that mirror neurons, which were first observed in the motor cortex of macaques in the 1990s, are crucial to how the primate brain understands the actions of others.
After their initial discovery, mirror neurons became neuroscience's cells du jour, with tons of papers throughout the 2000s exploring their role in social cognition, language, autism, and more. But the buzz about mirror neurons outpaced the science, according to Hickok....
Hickok doesn't simply destroy the hope surrounding mirror neurons; he points the way to new research directions that could more properly contextualize the function of the still-interesting brain cells.
By Ian Leslie
Basic Books, August 2014

If you weren't the curious sort, you'd likely never even crack this book. But then you'd be missing out on a world of interesting science exploring just why humans find the urge to learn and know so utterly irresistible. In Curious, author Ian Leslie clearly possesses a surfeit of the very attribute he aims to dissect: his subject and the instrument he uses to probe it are one and the same. The journalist and science writer discusses the developmental and evolutionary roots of curiosity before lamenting its decline in us humans navigating today's digital Google-scape.
"The Web is easier to search than ever, but because it meets our desires so efficiently, it doesn't necessarily stoke our curiosity," Leslie writes. "Curiosity is sustained by unanswered questions, and Google has all the answers; it never says, 'I don't know.' "
In the book's final part, Leslie outlines his prescription for seven strategies to reverse the waning of human curiosity, on an individual level more than on a societal one.
By John S. Haller Jr.
Columbia University Press, July 2014

In Shadow Medicine, medical historian John S. Haller Jr. calls for a truce between evidence-based medicine (EBM) and complementary and alternative medicine (CAM). Key to the reconciliation between EBM and CAM is the placebo effect, which has confounded studies of both therapeutic approaches and has served as the dark matter of medical practice for centuries, he asserts.
For the author, the placebo effect is the embodiment of the hard-to-pin-down healing potential that may exist in nature. "The placebo, which has a clinical and theoretical significance of its own and is responsible for most ancient and modern therapies, should be regarded as a second therapy rather than as the absence of a therapy," Haller writes. "The placebo highlights the nonspecific (i.e., nonbiological) aspect of medicine, a condition that creates a distracting ambiguity for the medical scientist who finds it difficult to build a bridge between the material and the psychosomatic and behavioral side of healing. To ignore or otherwise discount this phenomenon is to deny the multifactorial nature of disease causation."
Devising new experimental protocols that can better tease out a scientific footing for the placebo could be the key to bridging the gap between EBM and CAM, Haller urges.
By Sandeep Jauhar
Farrar, Straus and Giroux, August 2014

From Sandeep Jauhar, the author of Intern, 2007's scandalous exposé of the working conditions to which medical residents are subjected, comes Doctored, a memoir that lays bare the realities of being a physician in the United States. And those realities aren't pretty. Overworked, underappreciated, and forced into uneasy agreements with hospital administrators, American doctors, like the health-care system itself, find themselves in the midst of a "midlife crisis," according to Jauhar.
The problems are myriad, and Jauhar illustrates them through his own experiences as a middle-aged cardiologist seeking balance in his work and home lives. Physicians order unnecessary tests of questionable value in order to generate revenue and to protect against malpractice suits; health-company executives net millions of dollars in bonuses; and doctors are left with zero morale. The doctor-patient relationship suffers. The author calls for reform in the system, and urges his fellow physicians to go beyond the noble intentions that launched them into a career in medicine to "exert more control over our financial house."
Interested in reading more?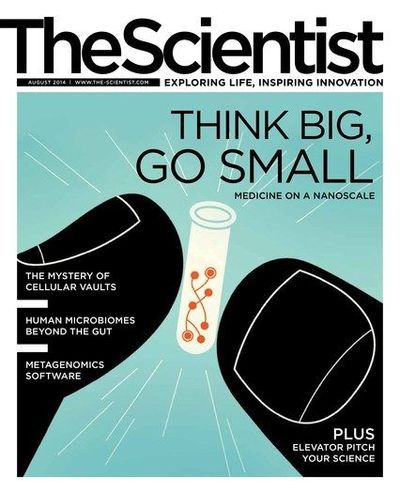 Become a Member of
Receive full access to digital editions of The Scientist, as well as TS Digest, feature stories, more than 35 years of archives, and much more!