By Jennifer Ouellette
Penguin, January 2014

Science writer Jennifer Ouellette has carved herself a nice niche by penning books that probe the intricacies of physics and the functioning of the cosmos. Her latest offering, Me, Myself, and Why, turns inward and shifts focus to the science of personality and identity—with special attention paid to her own.
What sets Ouellette's book apart from the tsunami of other pop psychology books out there is the extent to which she gives herself over to exploring her subject. In her most intensely personal work to date, the author invites readers into an MRI scanner as it images her brain, into her hard drive as she creates her own avatar in the online virtual world Second Life, and into her living room as she drops LSD for the very first time.
Injected with her...
By Eric C. Leuthardt
Forge Books, February 2014

Eric C. Leuthardt, director of Washington University School of Medicine's Center for Innovation in Neuroscience and Technology, has gone the novelist route. The fruit of his moonlighting takes the form of a hard-boiled, futuristic whodunit, complete with a crotchety old detective, a brilliant but underappreciated researcher, and a spate of baffling murders.
RedDevil 4 is set in 2053 in a St. Louis that is coping with an outbreak of brutal murders. Detective Edwin Krantz and his partner Tara Dezner call upon neurosurgeon Hagan Maerici when they learn that the murderers, all upstanding citizens with no obvious motives, share an important attribute: there seems to be a computer virus infecting the neuroprosthetic implants that they, like 90 percent of the human population, harbor in their brains.
On the verge of a breakthrough in artificial intelligence, Maerici pulls himself away from his own underfunded research, only to find that he may well be part of the problem, and the imminent catastrophe, involving the malfunctioning neuroprostheses.
Leuthardt's literary debut draws heavily on his own scientific work with neuro-prosthetics and contains plenty of futurism and fantasy. Even though the dialogue borders on corny at times, RedDevil 4 is a lively read that warrants perusal by academics and the general public alike.
By Svante Pääbo
Basic Books, February 2014

Four years after the draft Neanderthal genome was sequenced, and on the heels of the first complete genome published last December, comes this book by the researcher at the forefront of the effort to better understand this much-maligned hominin and its relationship to modern humans. In Neanderthal Man Svante Pääbo offers readers a front-row seat to the still-unfolding understanding of this enigmatic human ancestor by recounting his own years of work: from 1996, when he and labmates uncorked the champagne to celebrate the first extraction and sequencing of DNA from an extinct human ancestor, to 2009, when he and collaborators realized that they'd successfully delineated a new group of ancestral hominins (Denisovans) using similar mitochondrial DNA sequencing approaches.
Pääbo quite candidly relays the doubts and challenges that accompanied more than a decade of discovery—a labor that elevated Neanderthals from troglodyte brutes inhabiting a dead-end branch of the human family tree to a complex species that interbred with other hominins, including Homo sapiens.
Never one to shy away from provocative statements or even-more-provocative research, Pääbo gives what appears to be an honest and open account of his pioneering studies of Neanderthal genetics.
By Alan G. Gross and Joseph E. Harmon
The University of Chicago Press, November 2013

Iconic images have accompanied the most important scientific work throughout history. Think of Rosalind Franklin's pilfered X-ray diffraction images of DNA; the X-rayed hand of Wilhelm Röntgen's wife; Charles Darwin's scrawled diagram of a rough phylogenetic tree; and, going back even further, Leonardo da Vinci's artful drawings of human anatomy. But even less-paradigm-shifting research, such as the myriad papers that appear in thousands of scientific journals every day, is rarely presented without the inclusion of tables, figures, or graphs.
Too often scientific images are treated as afterthoughts, argue Alan G. Gross and Joseph E. Harmon in their latest book, Science from Sight to Insight. The authors aim to encapsulate a "general theory of verbal-visual interaction in the communication of science."
To that end, the pair argues that without imagery, science loses at least half of its meaning. The authors construct their theory regarding the importance of the interplay between visual and textual information in science using raw material mined from psychology, phenomenology, and other disciplines—all with the goal of demarginalizing science imagery.
Interested in reading more?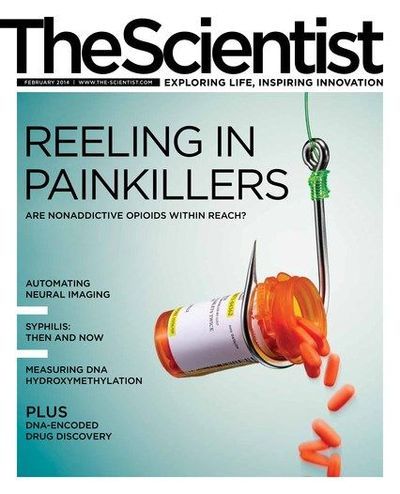 Become a Member of
Receive full access to digital editions of The Scientist, as well as TS Digest, feature stories, more than 35 years of archives, and much more!