© BRANDON LAUFENBERG/ISTOCKPHOTO.COM
When William Mair became a principal investigator and set up his own lab, he knew he wanted to manage it better than other large labs he had worked in or known. He wanted his students to get input from him more often than at monthly lab meetings, but he also wanted them to be able to manage their own projects and take charge of their experimental progress. For Mair, improved communication and delegation of responsibility would help to ensure that his lab ran smoothly and efficiently, without the repetition of failed experiments or duplication of supply orders. When students moved on, he wanted an easy way to collate their lab notes and experimental materials, so the next student could learn from past work more easily. "My goal as a junior PI is to have us only limited by our own stupidity," Mair says.
Having all this...
To learn just what makes an app worth downloading, The Scientist talked to researchers about the apps they are using to improve their personal efficiency and help their labs run more smoothly.
Organizing Lab Functions
---

Featured app: Labguru
Cost:
Free for individuals, $12/month per user in an academic lab, $40/month per user in industry (lower charge with long-term contracts)
Platforms
Web-based; iPad app
Main functions
Planning experiments, collating research protocols, maintaining sample databases, ordering supplies, and tracking projects. All content can be shared with lab members using the paid version.
---
For Mair, the app that brought all his aspirations together was Labguru. Labguru is specifically designed for managing lab research, from experiments to equipment. Lab members input or import details of their protocols, experiments, specimens, and materials to a central database. The major organizational component is the projects feature, where individual experiments carried out by different lab members are tracked, using milestones such as completion of the experiment or preparation of a figure needed for publication.

Pros
The online integrated database is the biggest benefit for Mair. "The idea that a lab member could click on a plasmid someone else has made and bring up all the different transgenic lines that we've injected that plasmid into, and then find all the different experiments that have been done with those lines, is great; it becomes very powerful."
Mair adds, "As labs grow and as people leave, it's the stuff that doesn't get published—the experiments that got tried and got a negative result—that nobody knows about." With Labguru every experiment is saved and searchable, reducing the probability of repeating failed experiments.
Adi Salzberg, who runs a fly lab for genetic studies at Technion-Israel Institute of Technology, has advocated for widespread adoption of the program across her institution. She sees Labguru as a great aid for students, not only because they get more feedback and can plan their experiments with some independence, but also because when it comes to writing up their results, all they need is right there. "They have everything already organized, in the format of figures and summaries of the experiments they've done, and I've already seen it and commented on it," she says. "They're ready to go very quickly."

Cons
When used by all members of a lab, Labguru becomes a powerful tool, says Mair. "From a PI's perspective it's great, in that I can see what people are doing and I can comment on their science and help give ideas even if I'm not physically there."
But not everyone is keen to adopt the strategy, which can make it hard for PIs like Salzberg, who have gotten used to using the program on a daily basis. "I don't know what is the right way to educate students to make it into a routine for them," she says. One barrier may be the time needed to populate the online database and keep the projects updated. While Mair and Salzberg agree that, for them, it is intuitively easy to use, not everyone sees it that way.

Alternatives
No program is designed to help organize lab research in quite the same way as Labguru, but a few more-generic organizational tools have similar features for planning tasks. MindMeister (free to $14.99/month) is a tool that looks like a pen-and-paper mind map, with bubbled thoughts connected by lines. Ideas can contain notes, clippings, such as graphs and results, and other media, and mind maps can be built collaboratively in real time. Things ($49.99 and up, one-time fee) is a simple task-managing app for the iPad and iPhone that is popular because of its easy-to-use interface and ability to create task lists from e-mails, Web clippings, or some idea that just comes to you. Tasks are organized into ongoing, scheduled, someday, or larger projects; the app allows you to clip relevant sections from e-mails instantly and add them to your tasks.

Organizing Primary Literature
---

Featured app: Papers

Cost
$79.99, desktop; $14.99, iPad/iPhone app; one-time fee
Platforms
Mac, PC, iPad/iPhone
Main function
Virtual research papers library, with automatic organization, downloads, sharing, and citation manager built in
---
Organizing folders of research papers can get messy, says clinical research associate Nuno Rocha of the University of Cambridge's Metabolic Research Laboratory. One day, you might decide your alphabetical system isn't working, and rearrange all the papers by project or by subject. Finding them can be a pain, but apps like Papers attempt to circumvent the endless folder problem by leaving everything in one grand virtual library, searchable by attributes of the paper, such as author, year, or journal; or by the tags you assign to them, allowing multiple tags per article instead of using one folder title. Rocha says he no longer employs the traditional method of using Internet browsers to find and download papers one by one. "It's like iTunes for research," he says. "I no longer need a citation manager. I'm done with a browser." Papers not only organizes your PDFs, but also has a built-in search tool for finding new manuscripts, allows immediate download, facilitates annotation, and features a citation importer that feeds directly into word processors, adding citations as you type and automatically creating a bibliography.

Pros
Anatomy instructor Mike Pascoe of the University of Colorado School of Medicine makes particular use of Papers on his iPad and iPhone. Sync and backup makes it accessible on any device, allowing your entire library to travel with you. It's a mobile reader, but more powerful, says Pascoe, as the tagging and searching function makes papers much easier to find, pull up, and share. "If a colleague and I are chatting at a faculty meeting, I can pull an article up and move us forward," says Pascoe. Libraries or sets can be shared with other Papers users, so that collaborating on a publication doesn't require e-mailing countless PDFs.
Rocha says Papers helped make him more productive. "I no longer need to worry or waste time thinking, 'Where did I place these documents, was it in the old or new computer, at home or work?'" he says. "It keeps me organized because it's all in one place." He says it's the perfect system for building a comprehensive personal library of research he trusts.

Cons
While note-taking is built into the app, Pascoe says there's no substitute for doodling in the margins. There are other solutions, like linking to drawing programs, but it's not as simple as being able to have your notes or drawings right where you want them, he says.

Alternatives
Sente ($34.95 and up, one-time fee) has features similar to Papers—including a one-click paper download feature, the ability to save to your personal cloud library, and simple annotation—but the app is only available for Macintosh computers. If you prefer to just read papers and move on, an app like Reeder ($4.99, one-time fee) which can be used with many journals, may be preferable. Reeder works with Google Reader, automatically sending updates when websites (or journals) you subscribe to add new content, but does not download the article or archive it.
Organizing Protocols and Data
Apps are also being designed for specific life sciences lab tasks. "Most DNA sequencer manufacturers make great hardware, but the software is not up to par," says Nuno Rocha of the University of Cambridge's Metabolic Research Laboratory. "It's not user-friendly, it's not simple, and it only opens proprietary files." To get around this, he's using apps that are more straightforward and comprehensive. 4Peaks (free) is a DNA-sequence-analysis tool that opens most DNA sequencer file formats, shows regions of low quality, and allows easy annotation of DNA sequences. EnzymeX (free) has even more bells and whistles, featuring a DNA sequence editor, and a search and download function for sequences from the National Center for Biotechnology Information's Entrez Nucleotide database. It also has several connected molecular-biology tools, calculators, and reference tables. EnzymeX will even read your sequence aloud to you, if you want to check the accuracy of a printed sequence against one on screen. "I always found it a little bit funny when you see in labs people counting characters in Word documents and reading sequences aloud to a colleague," Rocha says.

Promega offers a free life sciences app with wider appeal, containing several calculators, protocols, and reference materials for a range of experimental applications. Cancer researcher Angela Alexander, of the University of Texas M.D. Anderson Cancer Center, uses it to check protocols and experimental conditions. For example, when setting up PCR reactions, she uses a tool for getting the right melting temperature for oligos. Many protocol tools also link to the product in question, allowing you to measure precisely what you need and order it on the spot. Life Technologies supplies a range of free apps covering subjects from PCR and sequencing to cell staining and cloning. In addition to useful apps, such as buffer solution calculators and fluorescent dye finders, Life Technologies embraces the lighter side of the life sciences: a 3-D cell imaging library, an app that uses light to calm you down after a long day at the bench, and a game that lets you "immerse yourself in a virtual polymerase chain reaction," according to their website.
Interested in reading more?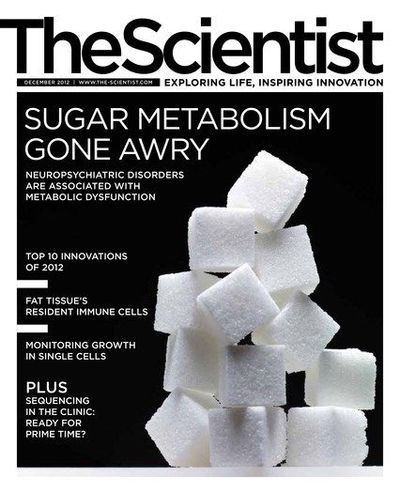 Become a Member of
Receive full access to digital editions of The Scientist, as well as TS Digest, feature stories, more than 35 years of archives, and much more!