EJECTED BY KATRINA: A satellite photo of the costliest hurricane to hit the U.S. as it terrorizes the Gulf Coast, displacing students and scientists from New Orleans universities for monthsJEFF SCHMALTZ, MODIS RAPID RESPONSE TEAM, NASA/GSFC/WIKIMEDIA COMMONSAs Superstorm Sandy ripped northward along the East Coast of the United States in October 2012, it caused more than $75 billion in damage, making it the second-costliest hurricane in US history. Indeed, for survivors of Katrina, the costliest hurricane, Sandy was a grave reminder of just how merciless nature can be. "It was painful watching the Northeast going through the same mistakes we made," says Katrina survivor Arthur Haas , a biochemist at the Louisiana State University Health Sciences Center (LSUHSC) School of Medicine—mistakes such as moving generators to the roof, but forgetting that a working elevator would be required to get massive diesel tanks up to the top floors...
Researchers working in New York University's Smilow Research Center on Manhattan's East Side lost countless genetically modified mice when the storm surge flooded the basement that housed the research animals—an estimated tens of millions of dollars' worth of rodents. In addition to the floods, Smilow and other East Coast research labs suffered extended periods without electricity, irreparably thawing frozen reagents, cell lines, and samples.
For the few labs with disaster plans, the consequences were less severe. Thanks to diligent preparation, including a well-maintained backup power supply and a fleet of mechanics and electricians on standby, plus a little bit of luck—the surge hit at mid-tide, rather than at high tide as it did in Lower Manhattan—the research labs at Cold Spring Harbor Laboratory on the North Shore of Long Island survived a week-long power outage with no major damage. "We lost nothing," says Director of Facilities Peter Stahl. Sandbags and pumps in low-lying areas kept pace with the influx of floodwaters, Stahl adds, so "we ended up with wet floors. . . . We got lucky."
But even that relatively good experience was not without a few lessons learned, Stahl says. Below, he and other hurricane survivors discuss what they've discovered about preparing for and surviving a massive storm to keep people safe and science moving.
LONG-TERM PLANNING
Keep your freezer tidy
Ten days after Katrina struck New Orleans, a group of LSUHSC researchers rode amphibious trucks into the city to check out the damage and collect what was salvageable. They agreed to remove 1 cubic foot of samples per researcher for other LSUHSC evacuees, Haas says—that is, "if you could specify where your samples were. There are few researchers who can tell you [that]." Haas and his colleagues later assigned a specific group of faculty, affectionately termed the Go Team, to scout the damage and collect samples in the case of future emergencies.
Share the wealth
When you devise a new reagent or animal model, share it, advises Zeev Rosenzweig, who was a professor in the chemistry department at the University of New Orleans when Katrina hit. "People were able to recover from the loss of those genetically special strains of mice and cells because they [had] distributed them to other researchers before the storm, mainly through collaborations," he says. "It's very important not to hang on [to the idea] that you are going to be the only one who has this thing."
Get a stack of external hard drives
"Back up your data every day, so if you have to leave, you've got it all on a tiny little disk drive, and you can work while you're on the road," says Seth Pincus of The Research Institute for Children at Children's Hospital New Orleans, an affiliate of LSUHSC. Biophysicist Bill Wimley of Tulane University agrees, and has his lab members back up all of their data on multiple external hard drives, one of which he takes with him when a storm threatens. "This was very useful after Katrina because I was out of the lab for nearly six months, and yet I was able to write papers and submit grants because I had access to essentially all the lab's data."
Make a plan
Once the water receded and Haas and his colleagues returned to New Orleans, "a group of us got together, and we said, 'This is not going to happen again,'" Haas recalls. They developed a detailed, 72-hour disaster plan for hurricanes and flooding, broken down into 12-hour intervals of what to do when. And they didn't stop there. "We've since expanded that to a number of different of contingencies," including a plan for terrorist incidents—"if someone blows up a ship in the river," for example—and, more recently, a pandemics plan.
Head for high ground
As survivors of both Katrina and Sandy can attest, keeping research animals in the basement or on the ground floor, the most common locations for animal quarters, can be dangerous. "We lost a lot of animals, particularly recombinant mice, which were irreplaceable," Haas says. The solution: quarter them higher. "All that's been moved up to second floor, [so the animals] are up above the waterline now." In the case of an approaching storm, the staff will provide the animals with water gel packs and food that should last about 10 days.
LAST-MINUTE PREP
Don't forget the fuel

FREEZE READY: Researchers at the Louisiana State University Health Sciences Center School of Medicine keep liquid nitrogen dewars topped off and ready to roll out to the parking garage, where amphibious trucks could rescue critical samples in the case of a long-term campus evacuation. A.L. HAASA few years prior to Katrina, when Hurricane Allison took out a transgenic mouse facility in the basement at the Texas Medical Center in Houston, administrators at LSUHSC decided to move the generators to the roof to protect them from flooding, but they hadn't accounted for how to get the large diesel tanks up there, Haas says. "You had to bring them up on the elevators, [and] if the power's out, the elevators aren't working." The center now has extra diesel tanks stored above the waterline, so that they can pump fuel up to the generators, Haas notes. And at Cold Spring Harbor, Stahl and his colleagues are looking into securing a better supply of gasoline to power the institution's vehicles and plan to install a 3,000-gallon backup supply of gasoline on the campus.
Top off your dewars
Many institutions now maintain large liquid-nitrogen dewars, in which researchers can store extra samples. "We keep those charged all the time, so if there is a hurricane coming in, by the 48-hour mark everyone's moved their critical samples into the dewars," Haas says. "We're pretty confident that [the dewars] would last for at least 60 days before they would need to be evacuated, and frankly, if we need to evacuate after 60 days, we have much bigger problems."
As an extra precaution, Haas and his LSUHSC colleagues put the dewars on rollers and store them on the same level as overhead walkways that connect the buildings on campus. If necessary, they could be moved to the parking garage, which serves as "a natural boat dock," Haas says, and loaded onto amphibious trucks.
Don't wait for an imminent threat
"As of Friday night, [Hurricane Katrina] was going in another direction; it was going to miss us," recalls Haas. "It was only Saturday morning that the forecast had it coming over the top of us. So that gave us 48 hours. . . . There wasn't a lot of preparation that one could make at that time." At that point, it was more important to simply evacuate, says Rosenzweig. "Mice can always be replaced. Materials and chemicals and biochemicals can always be replaced. . . . If people are telling you to leave, leave."
IN THE AFTERMATH
Put a value on it

THAWED AND WASTED: After six months without power, the contents of the freezers at Louisiana State University Health Sciences Center School of Medicine were completely destroyed. A.L. HAASOne of the hardest but most important things to do after a natural disaster is to quantitatively assess the damage, says Children's Hospital's Pincus. For commercial reagents, it was simply a matter of looking up the prices in the catalog, "but it became more difficult for the reagents [and samples] that we have accumulated over the years," he says, such as samples from HIV-infected individuals from the 1980s to the 2000s. Still, they had to put a value on it all to make a claim to the Federal Emergency Management Agency (FEMA). "You were not allowed to use terms like 'irreplaceable' or 'priceless,'" he says. Working closely with FEMA to develop standards for the process, Pincus and his colleagues did eventually finish assessing the damage, but he declined to discuss the details or status of the FEMA claims.
Lessen the load
If your campus is running on backup generators and fuel is in limited supply, it's best to reduce your power usages as much as possible. Following Hurricane Sandy, "we maintained power . . . for refrigerators, freezers, dummy cases where there were perishable scientific materials, and for the animal population," Stahl says. In other departments for which electricity was less critical, like IT, the equipment was powered down. In some nonessential buildings, even the ventilation system was shut off.
Reach out to colleagues
When disaster strikes, the community steps up, so don't be afraid to ask for help, says Rosenzweig. Unable to return to his campus in New Orleans, he asked for guidance from the National Science Foundation (NSF) program director, who invited Rosenzweig to move to Washington, DC, to help run a newly initiated program that supplied funding to universities able to host displaced scientists after the storm. "I became a source of information for displaced PIs and students who found out about me from Internet blogs, and tried my best to match students and faculty with host institutions," he says. He also called a friend at the National Institute of Standards and Technology (NIST), who arranged for him to set up a lab to host seven of his own students and postdocs for a year. Rosenzweig eventually made the move permanent for himself and his family by becoming a program director at the NSF.
Consider talking to the press
After reading of Rosenzweig's situation in The Scientist and other news outlets, lab supply companies reached out to his group and provided equipment for the new lab on loan. "When I got my [new] lab space at NIST, it was empty, and a week later, it was full of equipment," he says. "And they installed it free of charge."
Rethink lost research
Losing a lab can really make a researcher rethink the direction of his or her work. "If you lose a year and you're working in a cutting-edge area, you're no longer competitive," says Haas, whose own research on ubiquitin-dependent regulation took a sharp turn after Katrina. Haas decided to switch to another aspect of ubiquitin signaling and found it to be a lot more interesting and productive than his earlier focus. "In that sense, it was a positive thing," he says.
Pincus found the forced break similarly beneficial. And it would not have been possible without "some very far-reaching thinking from people at FEMA, who realized that there's no point in just replacing the old reagents, that science moves forward," he notes. By allowing Children's Hospital to use claims money to buy different reagents, Pincus "got the opportunity to run some complex and interesting experiments" on how to rid patients of HIV, he says.
Seek help if needed
Going through a major natural disaster can be an emotional strain. After Hurricane Katrina, for example, "there were a rash of suicides throughout the city," says Haas. "And then it turns out that New Orleans had one of the highest rates of post-traumatic stress [disorder] in the nation, even far above the incidence rate for Iraq veterans, just because of the stress of the situation." It's important to recognize the trauma, he says, and seek professional help if you're struggling. "There's an emotional impact on things. It's not something that's quantifiable," he says. "I think administration and schools need to recognize this as well. Here, we have a very well-organized employee health and mental health group [that] was very beneficial for some people."
Look on the bright side
Within two weeks of Hurricane Katrina, Haas and other faculty at LSUHSC had moved 90 miles northwest to the main LSU campus in Baton Rouge and were holding classes there. A couple of months later, the school brought in an old ferryboat from the Baltic Sea and refurbished it as a floating dormitory to house students and faculty until they were able to return to New Orleans. "It was a pretty remarkable time," Haas recalls. "None of us would want to do it again, but it left a faculty that is remarkably cohesive, because we've all been through this shared set of demands that we've all had to work together to resolve. It's made the campus a really amazing place to work." Rosenzweig put it most simply: "When shit happens, don't worry; it's not forever."
Interested in reading more?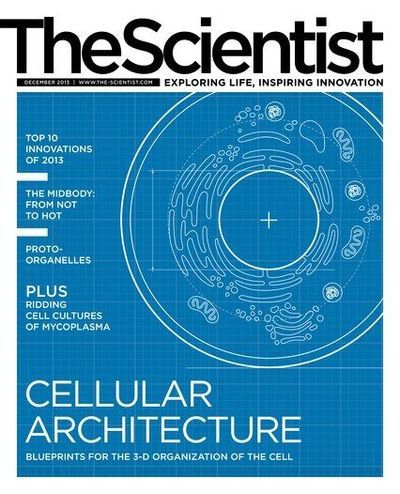 Become a Member of
Receive full access to digital editions of The Scientist, as well as TS Digest, feature stories, more than 35 years of archives, and much more!