Editor's note: Citation Classics Commentaries were written by the authors of some of studies that were the most highly cited papers between 1961 and 1975. The essays were originally published between 1977 and 1993 in Current Contents, a publication of the Institute for Scientific Information (ISI), now Thomson Scientific. (ISI was founded by Eugene Garfield, also the founder of The Scientist.)
In the early 1980s, a few researchers began to speculate that a retrovirus was the cause of the mysterious disease known as AIDS. In this essay, Luc Montagnier, then the director of the virology department at the Pasteur Institute in Paris, and his colleagues describe the experiments proving that a retrovirus is the causative agent. The group isolated a novel retrovirus from the lymph node of an AIDS patient and showed that it produced a decline of lymphocyte proliferation. Their paper was cited 835...
In 1983, when we published our first evidence for the role of a new retrovirus in AIDS and associated symptoms, the viral etiology of AIDS was already acknowledged by researchers in the field. However, the idea that our viral isolate was a new retrovirus that might be the cause of the disease was not very well accepted until it was confirmed one year later by other laboratories.
For several years, our laboratory had been involved in researching animal retroviruses and the control of retrovirus expression. In 1982 we were studying the presence of retrovirus related to mouse mammary-tumor virus or M.MTV-related sequences in lymphocytes of patients with breast cancer (Biochem Biophys Res Commun, 118:324-31, 1984). Thus, in January 1983, when we decided to look for a retrovirus as a possible cause of AIDS, our laboratory was technically well placed to carry out such a study.
"We decided to study a man at risk for the disease, but who was not immunosuppressed; in such a case, the target cells for the etiological agent should still be present."
For our first attempt, we looked for a retrovirus produced by T lymphocytes, which were known to be affected by the disease. But we did not start with a preconceived idea about which retrovirus, if any, we would find. In order to be in the best situation for such an attempt and in collaboration with clinicians, we decided to study a man at risk for the disease, but who was not immunosuppressed; in such a case, the target cells for the etiological agent should still be present. We added antihuman interferon serum to the target-cell cultures since, in earlier studies, we had shown control of retrovirus production by endogenous interferon produced by cells (Ann Inst Pasteur Microbiol, 130B:349-62, 1979.) A retrovirus was detected in our T-lymphocyte cultures' supernatant as early as two weeks after the beginning of the experiment, and, surprisingly, the virus-producing cell culture was dying. At that time, we thought that this virus might be a new one, so we were very eager to propagate it and not to lose it. However, we were rapidly successful in the infection of normal T cells from a healthy donor and from cord blood. This allowed us to study this virus in more detail, to confirm its new characteristics, and to develop serologic tests.
Since the first discovery, this new retrovirus, named lymphadenopathy-associated virus (LAV), and also human T-lymphotropic virus type Ill (HTLV Ill) and AIDS-related virus (ARV) by others, has been recognized by the scientific community as the etiological agent of AIDS. This virus is also called human immune-deficiency virus (HIV).
Thus, this paper is highly cited because it provided evidence for the role of a new human retrovirus in AIDS. It is satisfying to see researchers recognizing the contributions of our group to the field in which we continue to work.
Francoise Barré-Sinoussi, Jean-Claude Chermann, and Luc Montagnier Viral Oncology Unit, Institut Pasteur, Paris, Dec. 11, 1986
Interested in reading more?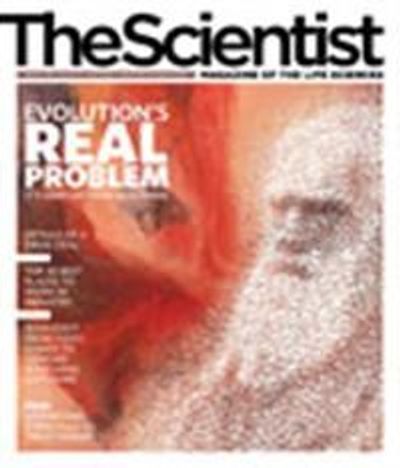 Become a Member of
Receive full access to digital editions of The Scientist, as well as TS Digest, feature stories, more than 35 years of archives, and much more!