One of the favorite complaints of biologists is that we spend too much money on large-scale research projects. Grousing about big science, however, is nothing new. I remember in the early 1990s when the NIH announced its intention to sequence the human genome. NIH funding was tight at the time, and the idea of throwing scarce resources at a project of dubious feasibility, and without a clear scientific objective, seemed ludicrous. Many of my university colleagues wrote protest letters to stop the perceived boondoggle, to no avail. I personally thought it was a waste of money. We were all wrong.
The success of the Human Genome Project, in part, helped convinced the public that biologists' work was worthy of more public funds, and it helped justify the doubling of the NIH budget. It also started a push towards big science at the NIH, exemplified by the "Roadmap" initiative, started in...
The stated intent of the Roadmap initiative is to remove traditional bottlenecks in biomedical research and more quickly apply research results to the diagnosis and treatment of disease. But the Roadmap also has the unstated purpose of convincing Congress that NIH is serious about using its increased funding to improve human health. Why is this necessary? Because Congress and the American public have a different measure of success than biologists.
From biologists' perspective, NIH research has been a tremendous success. We now understand the fundamental architecture of cells, how genetic information is encoded, and many of the molecular details of metabolism and signal transduction. From the perspective of the American public, however, we don't know much at all. We can't cure most cancers, and although we have identified the genes that cause Lou Gehrig's disease and other disorders, we still can't do much about them. There is a feeling that we will find cures someday, but the public is anxious that the cures won't come soon enough to help them. Congress, which votes for the NIH budget, responds primarily to the voters.
Considering this situation, it was unrealistic to expect NIH to use the budget doubling to simply increase the number of R01 grants. If R01 grants had not cured cancer in the past, why would one expect them to do so in the future? Instead, NIH used a small part of the extra money to create big, visible programs that were directly targeted at what Congress explicitly expected as part of the budget doubling - clinical results.
Let's face it: The business of the NIH is to fund research that improves people's health, not fund our personal research projects. Starting new, large-scale research projects was a clear demonstration that NIH was willing to try new approaches to accelerate biomedical research. It was critical to show Congress that the NIH was serious about this responsibility and that new money would be used in innovative ways. Of course, this means that if these new, large research programs fail, Congress is unlikely to look favorably on future requests for more money. Thus, trying to shift funds away from these large projects will ensure that they do fail, and will be self-defeating in the long run. We'd better hope these projects are successful, and we should do all we can to help them.
The big centers started by the Roadmap initiative have also created new research opportunities for other biologists. The purpose of many of them, in fact, is to provide resources to the scientific community that can be exploited to enable new research ideas and directions. If you have an opinion about the most useful types of projects to fund, let the agency know. But just complaining about big science is not helpful. The success of large, high-profile NIH projects is the best way to get increased funding for all of NIH, and to accelerate scientific advances in biology in the process.
Steven Wiley is a Pacific Northwest National Laboratory Fellow and director of PNNL's Biomolecular Systems Initiative.
Interested in reading more?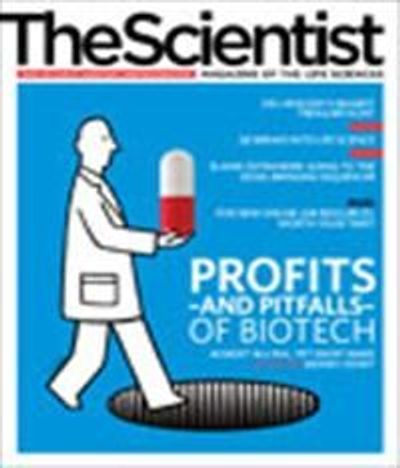 Become a Member of
Receive full access to digital editions of The Scientist, as well as TS Digest, feature stories, more than 35 years of archives, and much more!