I knew a number of gifted graduate students when I worked at the bench, but I never met one like Arul Chinnaiyan. His was an exceptionally productive graduate career: Between 1995 and 1998, Chinnaiyan and his advisor at the University of Michigan coauthored 16 papers, including two that describe the identification of apoptotic signaling pathway members, FADD and FLICE - work that has since been cited 1,415 and 2,026 times, respectively.
To identify FADD,1 Chinnaiyan, now the S.P. Hicks Endowed Professor of Pathology at Michigan, performed a yeast two-hybrid (Y2H) screen using the Fas cytoplasmic domain as the bait. "That was really the only reasonable discovery technology at the time to look for novel protein interactions," he says. The expedition paid off for Chinnaiyan, but as is so often the case when one goes fishing with Y2H, he reeled in a pile of red herrings, too. In all, he...
References:
1. A.M. Chinnaiyan et al., "FADD, a novel death domain-containing protein, interacts with the death domain of Fas and initiates apoptosis," Cell, 81:505-12, 1995.
2. E.P. Hoffman et al., "Dystrophin, the protein product of the Duchenne muscular dystrophy locus," Cell, 51:919-28, 1987.
Interested in reading more?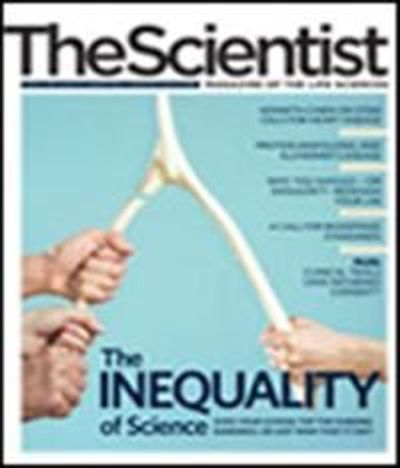 Become a Member of
Receive full access to digital editions of The Scientist, as well as TS Digest, feature stories, more than 35 years of archives, and much more!