Moving forward in one's career is both an art and a science. The art is in knowing when to approach people and how to do it. The science is in applying yourself rigorously to building a network so that at the right time, you have the contacts you need. This is ever more important in today's IPO-unfriendly mergers and acquisitions-oriented environment.
According to Pam Lassiter in her book The New Job Security (Ten Speed Press, 2002), 65% to 85% of jobs are filled by networking (10% to 15% are filled via search firms and 3% through responses to ads). A 2001 Society for Human Resource Management survey found the most effective job-hunting tactics to be personal contact/networking over Internet job postings, employee referrals/employee referral program, use of recruiters, and newspapers ads. All of which is to say: To increase your chances of getting to the top, stop being frustrated with...
Networking as strategy
The most successful networkers create a long-term plan for themselves, make target lists of people and companies they want to reach, and are relentless in constantly networking. Additionally, great networks have a balance of two components: relatively frequent contact with a small network of individuals, and a broad range of contacts made or maintained only occasionally, most often for referrals or information-gathering.
Moreover, successful networkers are known for specific skills. One person may have established a reputation as a small-company turnaround artist, while another may be a preeminent expert in a particular scientific discipline or industry niche - a "go-to" person for an advisory board. Whatever you feel is your best skill, set out to develop and market it in a visible way:
? Prepare your "elevator pitch," an introduction you can use when meeting someone to quickly tell them who you are and what you do. Consider this the beginning of a conversation that may result in adding someone new to your network.
? Regularly attend meetings, sit with people you don't know, introduce yourself, and make a point of finding out what others' fields of expertise are. (For help with this, I recommend the book, How to Work a Room [Harper Collins, 2001].)
? Ask questions at meetings.
? Share your goals with people at conferences.
? Present information at seminars and industry meetings.
? Meet friends and colleagues for "catch-up" coffee.
? Volunteer, to help establish your reputation as an expert in your chosen niche.
? While at a networking function, take the time to introduce two people who may have a mutual interest in talking to each other, e.g., an investment angel and an entrepreneur who might have an especially interesting project. They may both appreciate your thoughtfulness and return the favor in the future.
In addition to working the phones and meetings, maintain business contacts via email. I have many frequent contacts I've met only briefly on the phone, and our relationships are sustained by sharing information via E-mail. Logistically, it makes sense to keep a simple system of electronic folders on people with whom you would like to stay in touch. Outlook easily supports a flexible filing structure where people can be listed by their area of interest and cross-referenced by company or association. I keep the people I network with most frequently in Outlook, and occasional contacts in a master contact management database that I use for recruiting.
Betsy Alberty heads BioEquities Recruiting, a biotech and life sciences recruiting firm in Mill Valley, Calif.
balberty@the-scientist.com
Interested in reading more?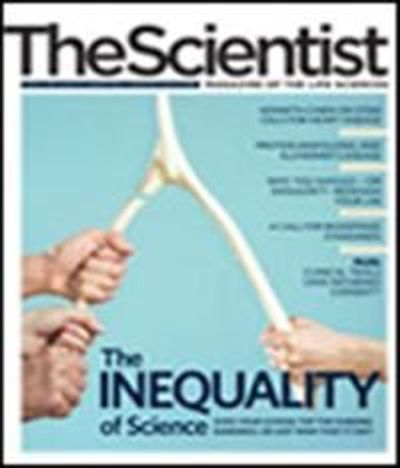 Become a Member of
Receive full access to digital editions of The Scientist, as well as TS Digest, feature stories, more than 35 years of archives, and much more!